Hold your seats, and let's welcome another REIT in the Philippines, Filinvest REIT (Ticker/Code: FILRT). The Philippine Stock Exchange has approved its Initial Public Offering (IPO). Subscription is expected to start on July 23 to August 3, 2021.
The success and performance of AREIT and DDMPR were remarkable. Will FILRT follow the same victory, or will it be bigger this time?
In this post, we will share why Filinvest REIT is right for you as a long-term investor. Likewise, we will also share about the potential yield and risks of investing in this asset. Let's start!
What is Filinvest REIT?
Filinvest REIT or FILREIT is a Real Estate Investment Trust of Filinvest Land Inc., one of the largest property developers in the Philippines. FILREIT maintains a world-class portfolio of office buildings and commercial properties catering to multinational BPO (Business Process Outsource) and IT (Information Technology) companies.
Filinvest REIT IPO Highlights
Offer Price: P7 per share
Offer Period: July 23 to August 3, 2021
Minimum Subscription: 1,000 shares, thereafter, in multiples of 100 shares
Expected Listing on PSE: August 12, 2021
8 Reasons Why You Should Invest in Filinvest REIT (FILRT)
1. Attractive Dividend Yield
According to COL Financial, one of the best and trusted stock brokers in the country, the projected dividend per share for 2022 is P0.463, which turns to a 6.62% yield at P7 per share offer price. They also mentioned that "the yield is significantly higher than the 10-year government bond yield of 3.8%, making FILRT a good yield-enhancing play. With 88% of rental revenue projections based on existing contracts, the risk of not meeting its projected payout is minimal."
2. World-class Portfolio
Their office properties are rated Grade A by a reputable global real estate services firm, Jones Lang Lasalle. The strength of BPO and IT sectors will drive a consistent growth to Filinvest REIT rental income.
According to Filinvest REIT prospectus, the company maintains 17 fully operational Grade A office buildings. They have more than 300,000 sqm gross leasable area. The average occupancy rate is 90.3% as of April 30, 2021; multinational BPO companies occupy 88.4%.
Famous brands that occupy their FILREIT properties include Accenture, Capital One, Genpact, Concentrix, Optum, and many more.
3. Great Track Record
The parent company of Filinvest REIT, Filinvest Land Inc. (FLI), has a great track record, and they have over 75 years of experience in the real estate property business. They have built more than 200 residential developments nationwide. Filinvest Land Inc. also manages 31 offices and 7 retail projects.
4. Smart Asset Allocation
If you invest in stocks, mutual funds, bonds, and other assets, REITs are intelligent choices as additional investments because they are from the real estate industry. It's a good thing to diversify our portfolio with solid businesses.
5. Passive Income
REITs are excellent assets because they are required to give back 90% of their distributable income as dividends to their shareholders. If you're looking for extra passive income, investing in REITs like Filinvest REIT is appealing for long-term investors.
A good dividend yield may reward you effortlessly. Similarly, when the value of shares of Filinvest REIT grows over time, your total investment will also grow in value.
6. High Liquidity
Usually, it has no stress investing in Real Estate Investment Trust than buying and selling real property units because you can buy and sell shares of REITs through the stock market. You can enter and quickly exit on any trading day.
7. Real Estate Exposure
Investing in Filinvest REIT will give you exposure in the profitable real estate business. When the company and management of REIT run the business smoothly, income will be stable. As long as the business meets its target lease and rental income, it will continue to flourish and expand bigger.
8. No Contract
REITs are traded in the stock market. You are in control when to buy and when to sell. There is a zero contract on how long you want to hold your investment. You can lock in your profit any trading day whenever you want.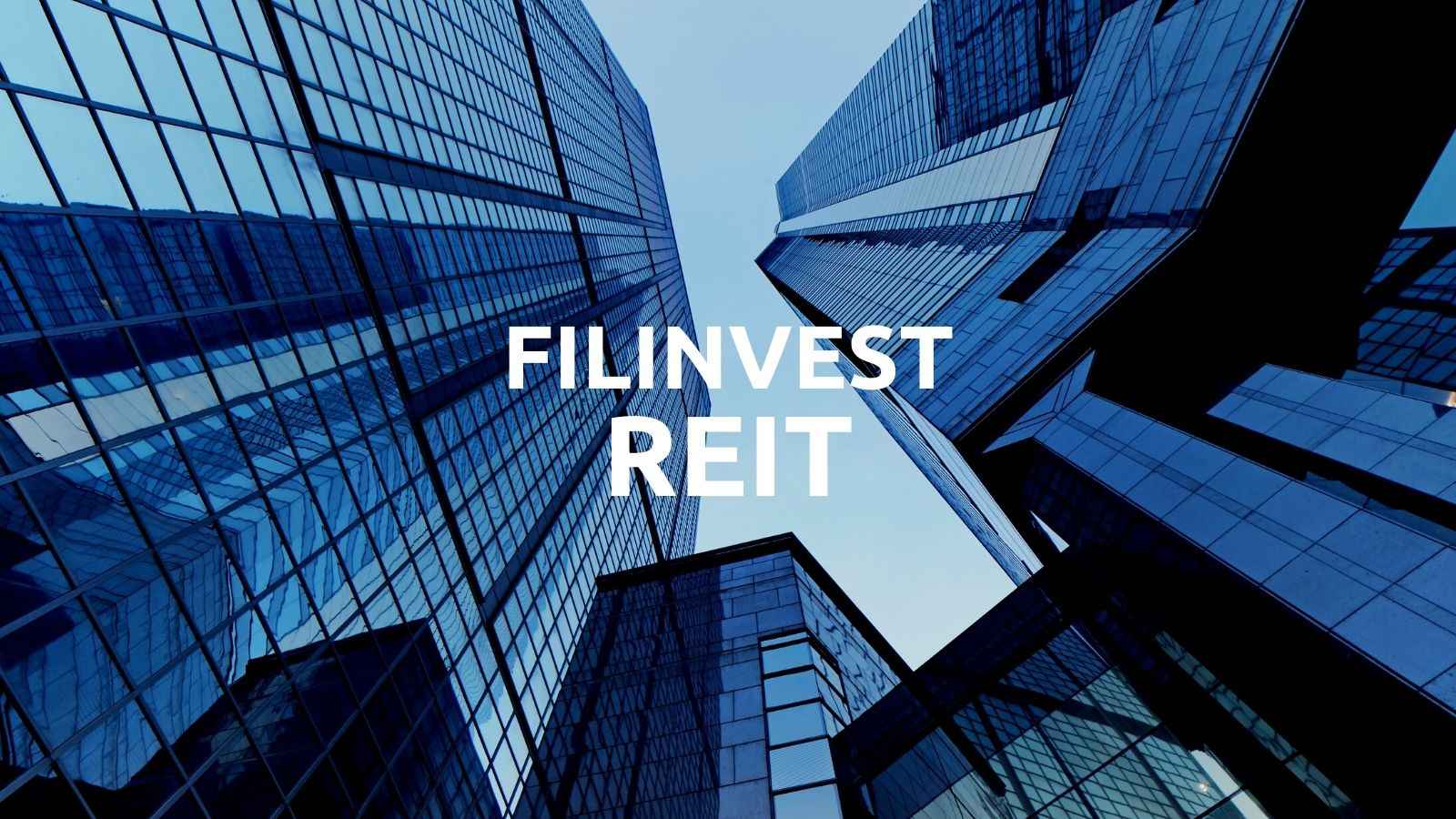 What are the risks of investing in Filinvest REIT?
Since FILREIT is traded in the stock market, it carries volatility and risks such as geopolitical factors, global market trends, current aspects of the Philippine economy, non-renewal of tenants, pandemic issues, and missed company earnings. As a trader and investor, you should always know your risk tolerance, strategy and objectives.
Should I Subscribe to Filinvest IPO?
Yes, I should subscribe to Filinvest IPO regardless of the market trends. I like REITs, and I think P7 offer price is decent and fairly valued given its current office portfolio lineup. Subscribing with minimum shares won't hurt my capital.
Lease and rental income are the lifeblood of office and commercial properties.
88% of Filinvest REIT portfolio is occupied by BPO companies which are also solid companies. Renewal of occupancy is more likely clear.
Yes, there are always risks, but as an investor of REIT, I always keep an eye on the price. Investing one to two percent of my capital during market corrections is also one of my strategies.
How to Invest in Filinvest REIT?
Subscribe during the IPO via PSE EASy
Buy FILRT shares in the stock market
Set your Target Price
Sell on your Target
Re-invest your profit
Other Investment Guides:
Disclaimer: This article is for information purposes only and should not be considered as professional advice or an endorsement of a particular investment. It is based from the author's investment opinion, strategy, and objective. Past performance is not an indication of future results. All investments have risks. Risk only the capital you're not afraid to lose. Always do your own research before investing.