Are you looking for the list of penny stocks in the Philippines less than 1 peso? If you find the potential return of penny stocks more tempting than the risks, check out the latest list on this page.
Penny stocks are popular in the stock market worldwide, and Filipino traders also get their attention. Some experienced traders make a lot of profit with penny stocks. Many conservative investors also get curious about these speculative stocks.
If you've been trading on the Philippine Stock Exchange for a while now, we're sure you also want to know what are the cheapest stocks to buy under one peso. You'll also discover here the advantages and dangers of trading penny stocks.
What are Penny Stocks in the Philippines?
Penny stocks in the Philippine Stock Exchange usually refer to stocks less than one peso per share. They are typically small companies with lower market capitalization, usually less than ten billion pesos. Their low prices attract traders despite high volatility and less liquidity.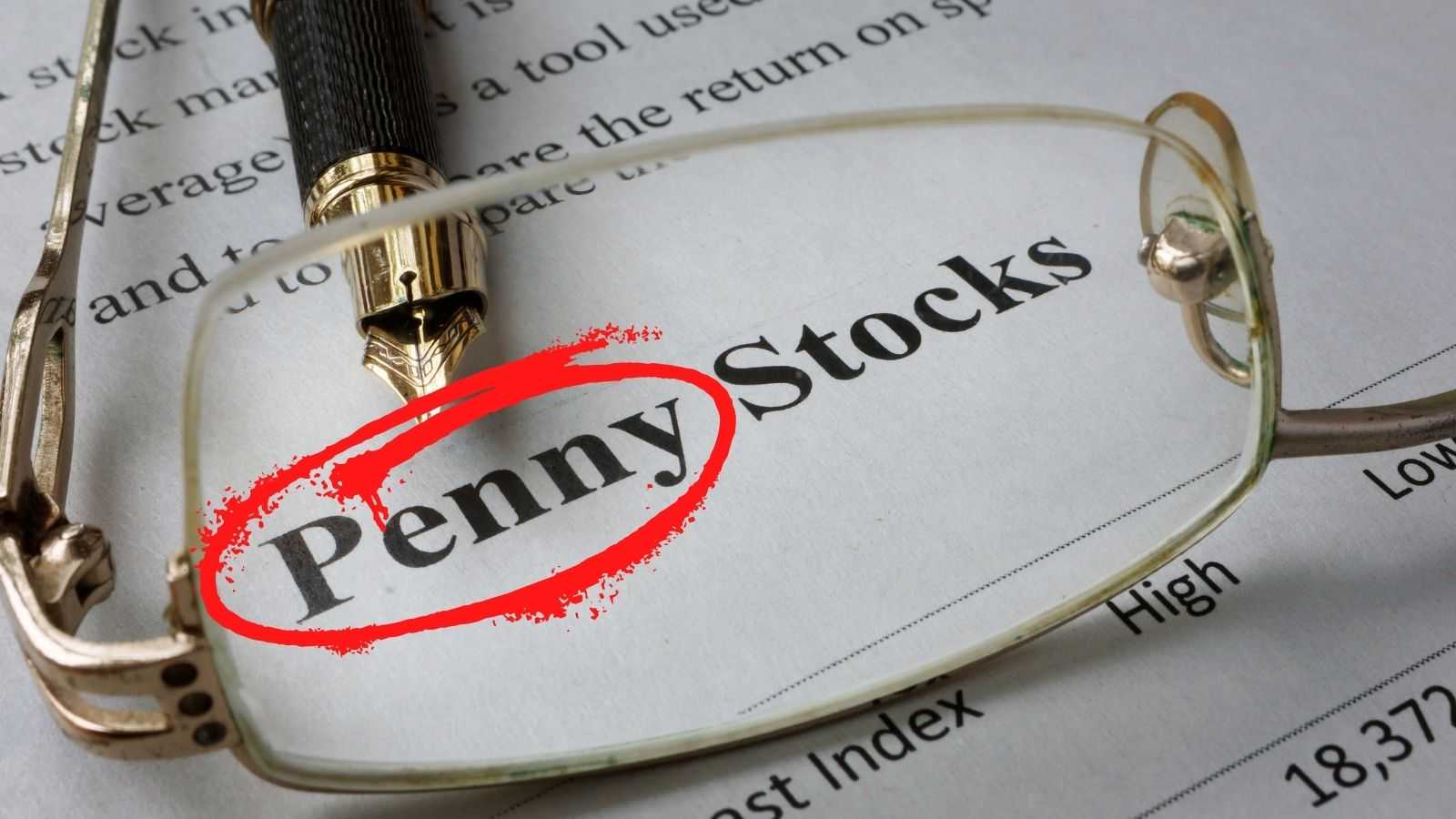 Benefits of Trading Penny Stocks
Lower Share Price
One of the most compelling reasons for buying penny stocks is their low price per share. A trader who has a spare budget to purchase shares from a small, underrated company with a decent balance sheet and X10 income potential would consider buying some shares.
Possible Surge in Profit
That penny stock today could exponentially grow in value in the future, especially if it's a disruptive company or a company that could change the world innovatively. For example, Amazon (AMZN), which is now worth $1.5 trillion, was traded under $2 in 1997 during its IPO.
Thrill of Trading
Some traders get bored trading growth stocks and those blue-chip stocks in the stock market. They want to explore the "road not taken" by many long-term investors. They trade speculative stocks like penny stocks. The big risk and high volatility of losing some money don't bother them anyway. It's the thrill it brings that matters and the possible upside and downside results.
Sizable Number of Shares
Some investors like the feeling of owning a large number of shares. Since penny stocks have a low price per share, you can buy 100,000 shares following the board lot. You can even buy 1 million shares of other small firms.
If the company's stock surged in value, your profit could also skyrocket. For example, you bought 100,000 shares of a company at 0.40 per share. Then, there was a good catalyst in the news, so the price jumped to 0.80 per share. The gross value of your shares is now 80,000.
Disadvantages of Trading Penny Stocks
Higher Volatility
Penny stocks fluctuate more quickly than other stocks on the market. When the prices rally, you must move faster while the momentum goes in your favor because penny stock prices drop worse than other stocks. The fall is always like a market crash.
Rapid Loss of Money
While penny stocks have possible quick money potential, they could also cause a rapid loss of money in a short time. The higher the risk, the higher the reward in the stock market. The same is true with the higher the expectation, the painful the disappointment.
Low Trade Volume
Most penny stocks are not popular stocks and are not traded actively. Thus, they have low trade volume and liquidity. Investors may find it hard to sell penny stocks because of insufficient buyers.
Bankruptcy and Delisting
Penny stocks are primarily low-quality companies or those companies that are not yet stable. They join the stock market to gain capital and access funding from the public.
If their business doesn't produce profit and fails to meet investors' expectations, the company could lose enough capital and destabilize. As a result, it could go into bankruptcy and delisting on the stock exchange.
Top 49 Penny Stocks to Buy in the Philippines in 2022 (Under 1 Peso)
| Company | Code | Price Per Share |
| --- | --- | --- |
| The Philodril Corp. | OV | 0.0088 |
| Oriental Petroleum & Mineral | OPM | 0.011 |
| Apollo Global Capital | APL | 0.039 |
| Boulevard Holdings | BHI | 0.087 |
| Crown Equities | CEI | 0.089 |
| Millennium Global Holdings | MG | 0.113 |
| Lepanto Consolidated Mining | LC | 0.134 |
| Zeus Holdings | ZHI | 0.153 |
| Geograce Resources Philippines | GEO | 0.174 |
| MRC Allied | MRC | 0.183 |
| APC Group | APC | 0.190 |
| Empire East Land Holdings | ELI | 0.191 |
| Medco Holdings | MED | 0.260 |
| Ever-Gotesco Res. & Holdings | EVER | 0.270 |
| Transpacific Broadband Group | TBGI | 0.285 |
| Allday Marts | ALLDY | 0.310 |
| Xurpas | X | 0.315 |
| Century Properties Group | CPG | 0.380 |
| Basic Energy Corp. | BSC | 0.390 |
| Premium Leisure Corp. | PLC | 0.400 |
| ATN Holdings | ATN | 0.405 |
| Premiere Horizon Alliance Corp. | PHA | 0.425 |
| Waterfront Philippines | WPI | 0.450 |
| SOCResources | SOC | 0.500 |
| Roxas and Company, Inc. | RCI | 0.54 |
| Alliance Select Foods International | FOOD | 0.59 |
| Figaro Coffee Group, Inc. | FCG | 0.59 |
| Cemex Holdings Philippines, Inc. | CHP | 0.61 |
| Vitarich Corp. | VITA | 0.62 |
| Medilines Distributors Inc. | MEDIC | 0.65 |
| Lorenzo Shipping Corp. | LSC | 0.69 |
| Cityland Development Corp. | CDC | 0.69 |
| Balai ni Fruitas | BALAI | 0.70 |
| Ionics, Inc. | ION | 0.72 |
| Oriental Peninsula Res Group | ORE | 0.72 |
| TKC Metals Corp. | T | 0.74 |
| City & Land Developers | LAND | 0.74 |
| Italpinas Development Corp. | IDC | 0.75 |
| A Brown Company | BRN | 0.76 |
| Anglo Philippine Holdings | APO | 0.80 |
| Vulcan Industrial & Mining | VUL | 0.80 |
| Filinvest Land | FLI | 0.87 |
| Nihao Mineral Resources International | NI | 0.90 |
| Solid Group, Inc. | SGI | 0.90 |
| PH Resorts Group Holdings | PHR | 0.92 |
| Alsons Consolidated Resources | ACR | 0.95 |
| Harbor Star Shipping Services | TUGS | 0.95 |
| CTS Global Equity Group | CTS | 0.96 |
| Haus Talk Inc. | HTI | 0.98 |
(Prices may change any second)
How to Trade Penny Stocks in the Philippines and Make a Profit
Step 1: See the list of penny stocks
The first thing you must do is have a list of the penny stocks to buy now in the Philippines. We already did this hard work by posting the list on this page. You may bookmark this page for your reference.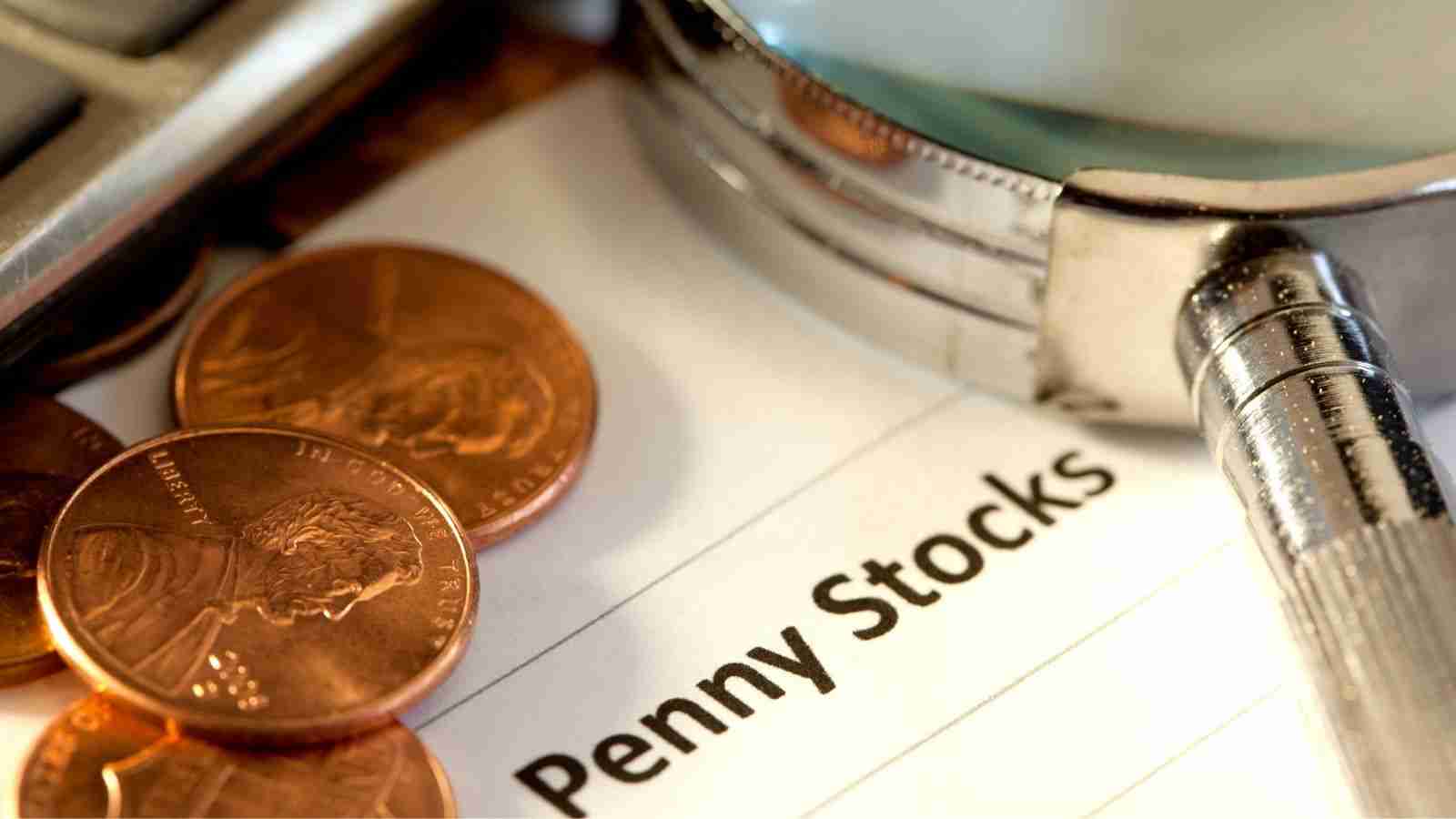 Step 2: Consider the huge risk before trading penny stocks
Trading penny stock is for very aggressive investors who can tolerate high risk. It's not for the faint-hearted or trader who suddenly gets nervous about losing money in the stock market in a short time.
Step 3: Select a company with potential to grow
Penny stocks are very unpredictable and highly volatile, so you must choose a company that has the potential to make money. When the company is profitable, investors will rise in numbers, and the stock could be bullish. As a result, you can always sell your shares for a profit.
Step 4: Check out the company's track record
Always investigate before investing. It helps to check the company's financials like the balance sheet and income statement. They are available to the public. Company profiles can also be found on the Philippine Stock Exchange (PSE) website.
Consider the following factors before investing in penny stocks in the Philippines:
Business sector – the mining sector is riskier than the property sector
Age of the company – or the corporate life of the company (the longer than 30 years, the better)
Future potential – do you think the company will still be here in the next ten years or more?
Track record – balance sheet and net income of the company in the last 5 years
Trade volume – trade the average volume (example: 5,000, 10,000, 20,000 shares) to sell quickly
Trade value – the higher than 10 million, the better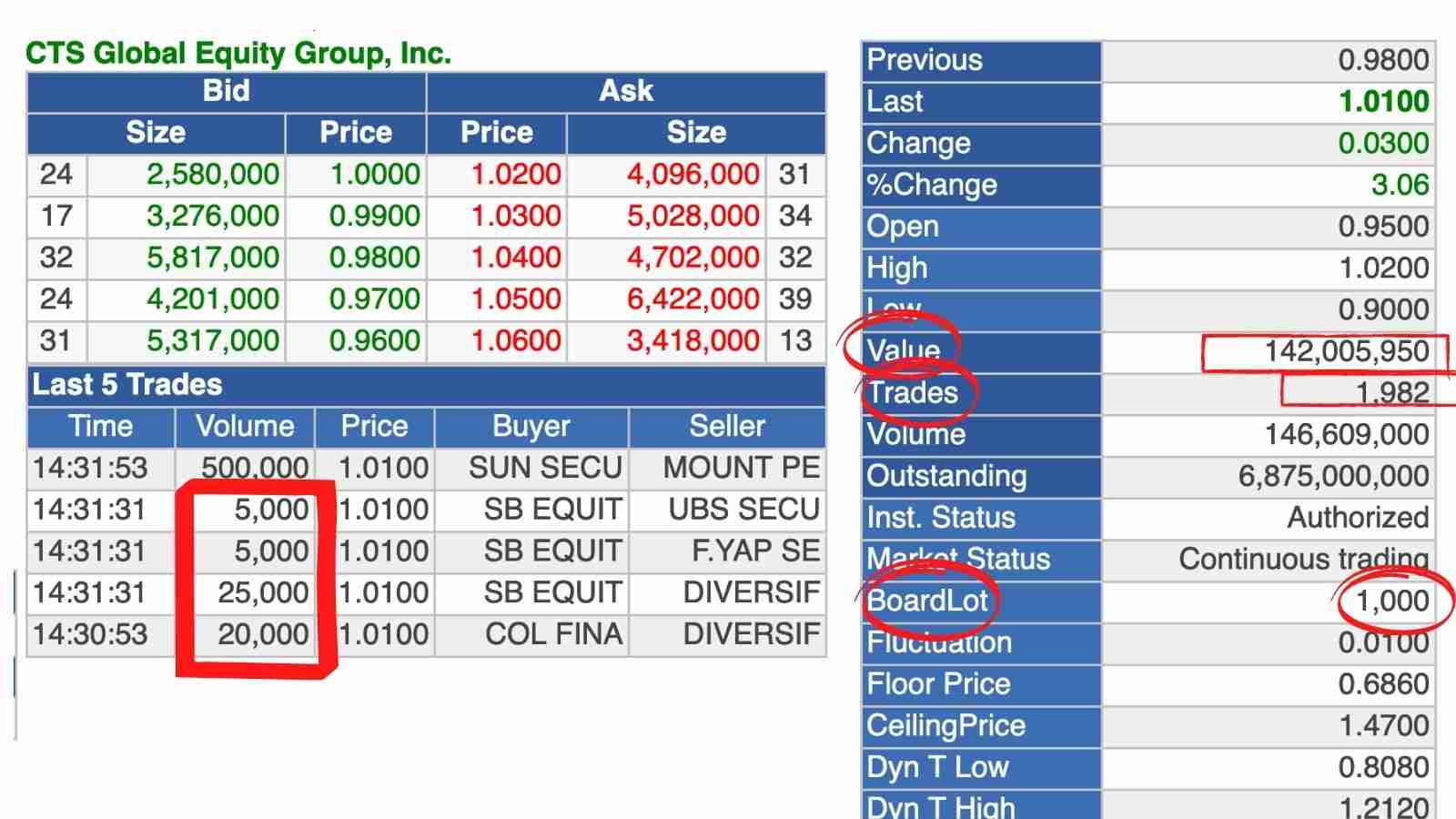 Step 5: Buy your shares of penny stock
After you have decided about your investment, buy your shares of penny stock by making a BUY order using your online trading platform. Provide the number of shares (following the board lot) and your chosen penny stock price.
Step 6: Sell your shares at your target price
Remember that penny stocks fluctuate quickly. Sell your shares when you reach a profit already. Lock in your gains as fast as you can. Otherwise, you'll miss the chance of achieving that profit in a short time, or you might have to cut your losses when the chart reverses.
FAQ About Philippine Penny Stocks
How to buy penny stocks online in the Philippines?
To buy penny stocks online in the Philippines, open an online stockbroker account accredited by the Philippine Stocks Exchange. Then fund your account to start trading penny stocks. Buy shares following the board lot associated with your trade.
What are basura stocks?
Basura stocks refer to speculative stocks and stocks with poor fundamentals or those companies that lack a good track record. Some people also consider them as penny stocks, but not all penny stocks are basura stocks, and not all basura stocks are irrelevant.
Can You Make Money Fast with Penny Stocks?
You can make money faster in the stock market, but you can also lose money in a short time. To make money trading, you need to gain enough knowledge, experience, and successful trading technique to grow your portfolio.
Can You Lose Money Trading Penny Stocks?
Yes, traders who don't have an adequate strategy for trading penny stocks can instantly lose money because penny stocks surge and drop quickly due to high volatility, less liquidity, and unsatisfactory performance.
Other Trading Tips and Guides:
Disclaimer: This article is for information purposes only and should not be taken as professional advice or endorsement of a particular investment. Penny stocks carry huge risks. Always trade with due diligence or ask an expert before trading.