Japan is known for its rich culture, delicious cuisine, futuristic technology, and wealthy economy. We can't miss sharing here with you the top 10 companies of the Nikkei 225 index.
If you are investing and trading in different stock market indices, we are sure you have heard of the Nikkei index. It is one of the most significant stock market indices in Asia and the world. On this page, you'll find out the top 10 constituents of Nikkei index.
What is Nikkei 225 Index?
Nikkei is a short name for the Nikkei 225 index, a stock market index composed of the top 225 blue-chip companies listed in the First Section of the Tokyo Stock Exchange. It is also called JPN225 index. It has been calculated daily by the Nihon Keizai Shimbun, the biggest business newspaper in Japan.
Top 10 Components of Nikkei 225 Index by Weight (Japan 225 Index)
1. Fast Retailing Co., Ltd.
Fast Retailing Co. Ltd. is a giant holding company that primarily engages in managing casual wear. The Japanese firm owns and operates the famous brand UNIQLO. Their other fashion brands include GU, Theory, Comptoir des Cotonniers, Princesse tam.tam, and J Brand.
2. Tokyo Electron Ltd.
Tokyo Electron Ltd. develops, manufactures, and sells semiconductor production equipment and industrial electronics products for flat panel display manufacturing equipment. It's one of the top components of Nikkei 225 index.
3. Softbank Group Corporation
Softbank Group Corp. is among the largest conglomerates in Japan. It operates through the following business segments:
Softbank Investment Business – conducts investment activities by Softbank Group and its subsidiaries
Softbank Vision Fund – seeks to evaluate, invest in, and partner with tech-enabled growth companies
Softbank – provides mobile services, internet, telecommunications, and e-commerce services in Japan
Arm – designs microprocessor and develops software technologies
Other Group Companies – they expand more businesses and operations
4. KDDI Corporation
KDDI Corp. engages in telecommunications services. The Japanese firm provides mobile services, internet-related services, ICT solutions, data center services, research, and information and communication technology.
5. Advantest Corporation
Advantest Corp. offers semiconductor solutions and test needs, from SoC and memory to R&D evaluation and system-level test. The company operates in Japan, Europe, Asia, and North America. Advantest is among the top constituents of Japan stock exchange.
6. FANUC Corporation
FANUC Corp. develops, manufactures, maintains, and sells computer numerical control (CNC) systems, lasers, robots, robomachines, roboshot, robocut, and nano robots in more than 100 countries worldwide.
7. Daikin Industries, Ltd.
Daikin was founded in 1924 in Osaka, Japan. It is now the world's number 1 air conditioning company. Daikin products are sold in over 150 countries worldwide. It is one of the top blue-chip companies of Japan.
8. Shin-Etsu Chemical Co., Ltd.
Shin-Etsu Chemical Co., Ltd. manufactures and sells industrial chemicals in over twenty countries worldwide. Their business products include silicones, rare earth magnets, cellulose derivatives, encapsulation materials for semiconductors, and fluorinated products.
9. Terumo Corporation
Terumo Corporation is headquartered in Tokyo and operates worldwide. The company is a global leader in medical technology for 100 years now. Terumo provides innovative healthcare solutions in more than 160 countries across the world.
10. Kyocera Corporation
Kyocera was founded in 1959 and is based in Kyoto, Japan. It designs, develops, manufactures, and sells electronic equipment. Kyocera's core business segments include semiconductor components, electronic devices, fine ceramics, applied ceramics products, telecommunications equipment, and information equipment.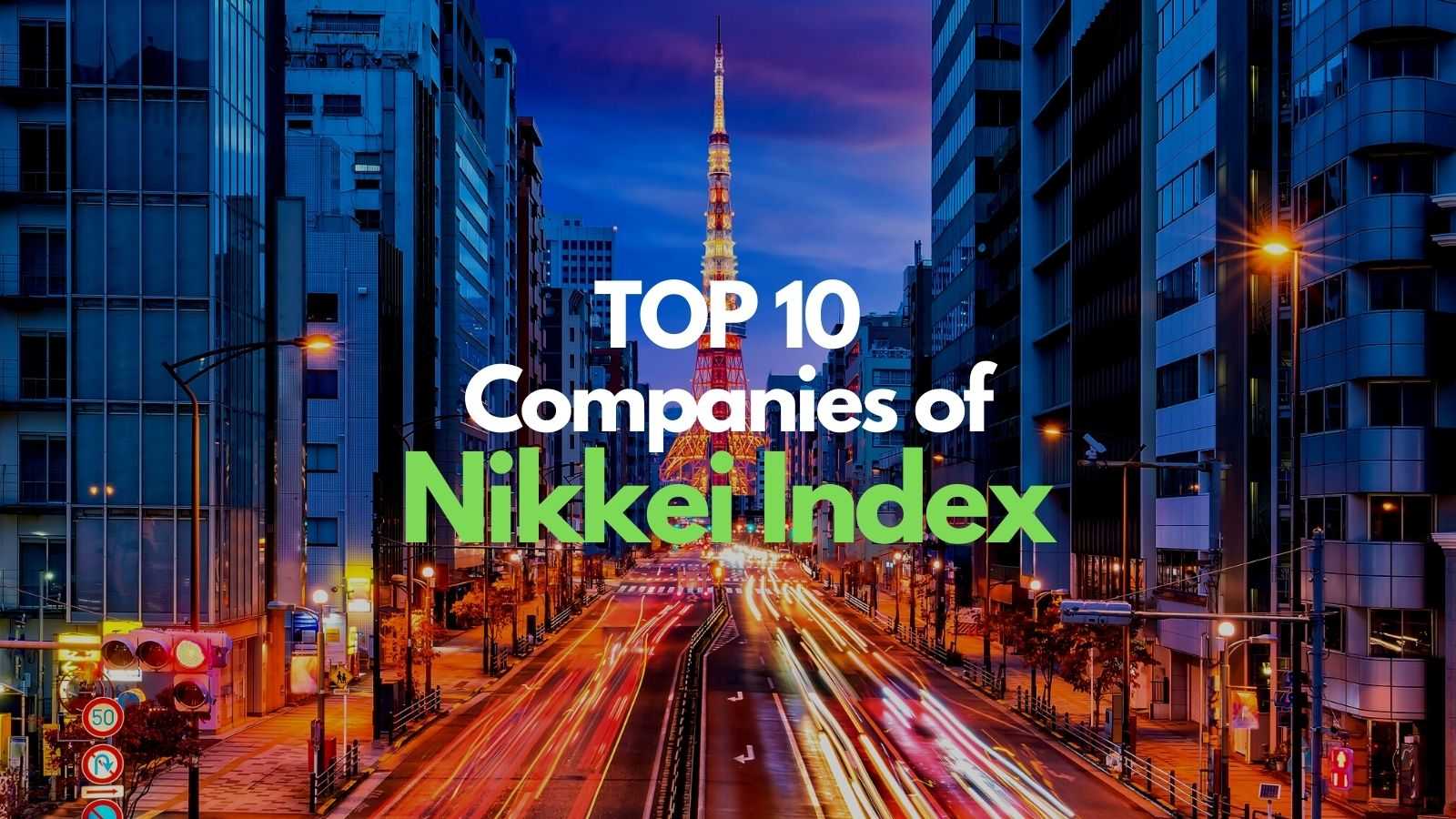 Who should Invest in Nikkei 225 Index?
Those who are long-term investors
Long-term investors usually choose stock market indexes like Nikkei 225 because they track numerous blue-chip stocks across different business sectors. Investing in an index periodically for long term helps in growing an equity portfolio. Besides, diversification helps to minimize risks.
Believers of the Japanese economy
If you are a fan of Japan and its economic superpower, you can invest in its main stock market index, Nikkei 225. Japan is the world's third-largest economy, with a projected GDP of 1.8% in 2023.
Those who want to have exposure in Asian stocks
Japan will always remain significant in the world economy. If you want to have exposure to Asian companies, investing in JPN225 will let you do that.
Being one of the largest economies, Japan will always affect the world, likewise the Asian market.
Risks of Investing in Nikkei Index
While investing in stock market indices provide benefits, they also carry massive risk including the vulnerability of performance and less control of holdings.
For instance, when Nikkei is performing poorly, your portfolio will suffer a downside effect. Similarly, when some companies with heavy weight from the index become overvalued, they could face some corrections.
Therefore, you must always invest carefully and with caution. Balance your portfolio wisely and manage your allocation to some other less volatile investments.
World Top Indices:
Disclaimer: This article is for information purposes only and should not be considered as a professional advice or an endorsement of a particular investment. All investments have risks. Risk only the capital you're not afraid to lose. Always do your own research before investing.