Robinsons Land Commercial REIT is the biggest REIT in the Philippine market that debuted its IPO on August 25, 2021. The listing date on the Philippine Stock Exchange is expected to start on September 14, 2021.
Despite the headwinds in the stock market this year, Filipino investors are overwhelmed with a new REIT coming every month since July. Some traders also prefer REITs to stocks these days.
This month is once again another momentous event for Real Estate Investment Trusts in the Philippines because it's the largest REIT listing this year.
We're sharing the top reasons why investors must include RCR REIT among their top REIT holdings. If you're a newbie REIT investor, make sure you read about "How to Invest REITs in the Philippines."
What is Robinsons Land Commercial REIT?
Robinsons Land Commercial REIT is a Real Estate Investment Trust of Robinsons Land Corp. (RLC), a well-known real estate developer titan in the Philippines. It is also known as RL Commercial REIT. It uses the ticker RCR on the PSE.
7 Advantages and Benefits of Investing Robinsons Land Commercial REIT (RCR)
1. Gokongwei Legacy
Robinsons Land Corp. is the real estate property arm of the Gokongwei group, one of the most prominent conglomerates in the country. They manage and run many successful companies and businesses in the Philippines, including banking, air transport, telecommunications, power generation, foods, retail, and malls.
RLC is doing a great job operating and expanding its real estate business. If you are investing in RCR, you have an advantage because the properties are managed by a real estate firm with expertise on how to grow its niche.
2. Benchmark the Philippine REITs
RCR is the largest REIT listing in the Philippines so far while we write this post. It is so huge that its target market cap could weigh as the gauge to track or measure the overall performance of REITs in the Philippines.
If you want to benchmark the performance of Philippine REITs, investing in RL Commercial REIT is a good option because its weight could be significant to the overall performance of REITs in the market.
3. Tempting Dividend Yield
Analysts forecast the dividend yield of RCR approximately above 5%, which is attractive and higher than the yield of corporate and government bonds. A conservative forecast of 2-3% is also good enough in times of market volatility or global economic factors.
RCR dividend yield could encourage more investors, and that is beneficial to the value of REIT in the stock market.
4. Excellent Location of Real Estate Assets
One of the key factors for a successful REIT is the location of the REIT properties. Most RL Commercial REIT properties are strategically located across business districts and are occupied mainly by the Information Technology and BPO sectors. You can find out more about them on the RCR prospectus.
RCR is the most diversified REIT in the Philippines right now, with 14 real estate properties. With more commercial buildings in the pipeline, RCR will continue to grow and expand its portfolio.
5. Great Alternative to Equities
REITs are becoming a great alternative to stocks and other investments because of their dividend yields. While stocks carry risks and volatility, investors usually maintain their REIT holdings for too long than stocks.
6. Passive Income Opportunity
Since REITs are required by law to compensate 90% of their distributable income as dividends to their shareholders, investors can earn passive income through REIT investments. This is done effectively with long-term investing.
7. Zero Contract Investment
Because of the pandemic, many people avoid acquiring real estate properties with monthly mortgages and exclusive contracts. Instead, they choose to opt for REIT investments.
It's easier to invest and trade shares of Real Estate Investment Trusts in the stock market with no locked-in contract to follow.
Risks of Investing Robinsons Land Commercial REIT
While we shared the advantages and benefits of investing in RL Commercial REIT, we cannot miss sharing the risks as well because we want every trader to be very careful.
One of the top risks is the pandemic which causes some IT companies to create work-from-home jobs. It could affect the non-renewal of office occupancy and create lesser rental income.
Another risk includes factors affecting the real estate sector locally and globally. If RCR could have a massive weight in the Philippine REIT market, it could be the most negatively impacted when the property industry performed poorly.
Market sentiments, FED hikes, any terrible news about the parent company of RCR, low ratings from analysts, and substantial selloffs can also affect the price movement of RLC REIT.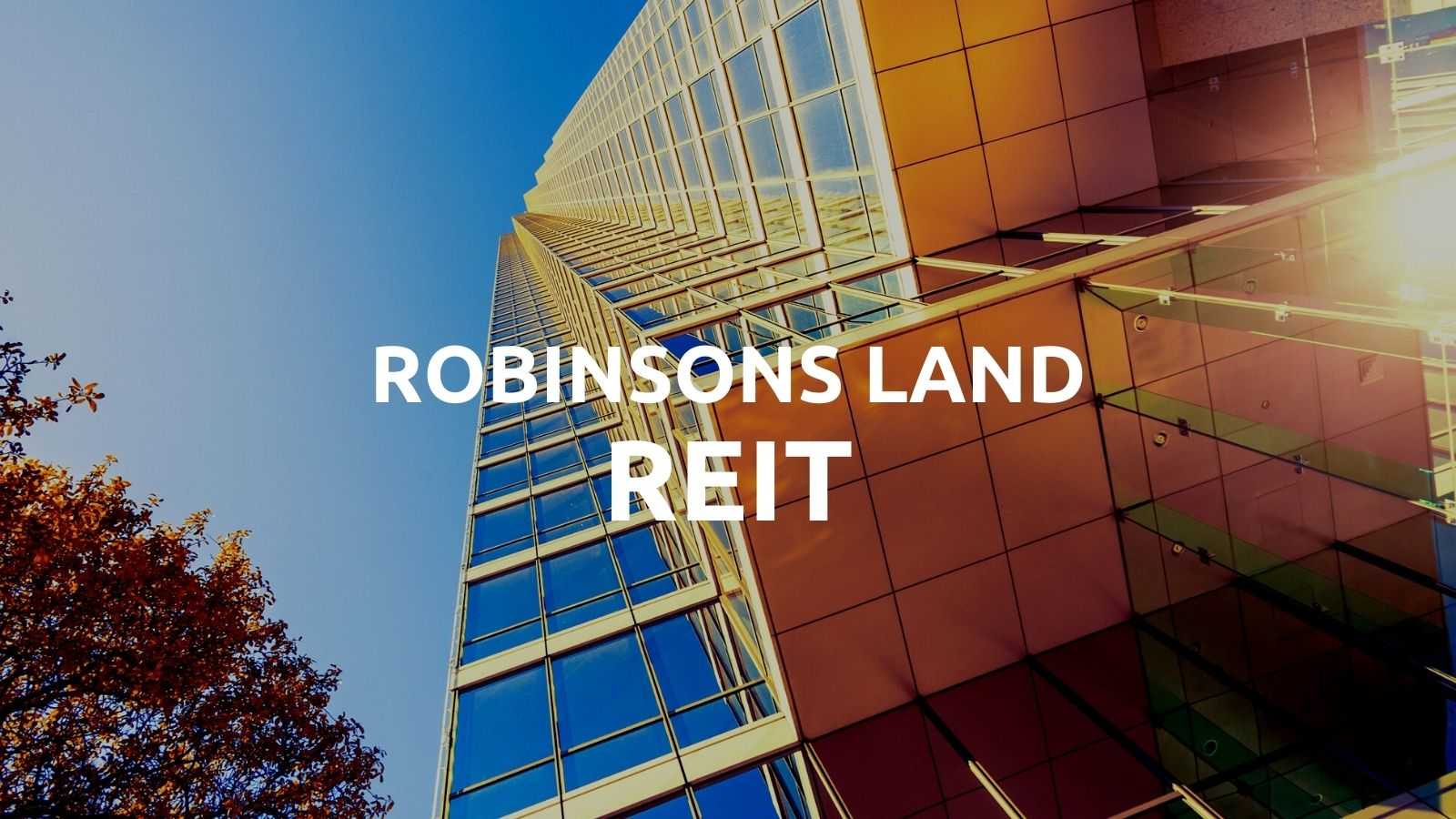 How to Invest in Robinsons Land Commercial REIT (RCR)?
Evaluate your investment plan
Buy shares of RCR in the stock market
Set your Buy Order
Set a Target Price when to Sell
Hold your shares until your target
Receive your Dividends
Sell your shares
Re-invest your money
Disclaimer: This article is for information purposes only and should not be considered as professional advice or an endorsement of a particular investment. REIT investments have risks. Risk only the capital you're not afraid to lose. Always do your own research before investing.