The Securities and Exchange Commission approved Ayala Land REIT (AREIT), the first-ever REIT (Real Estate Investment Trust) in the Philippines. AREIT Initial Public Offering started last July 27 to August 3, 2020 (through PSE EASy) and July 24 to 30 through online broker. Many investors bought shares during the IPO of the first REIT on the market.
Learn more about what is REIT here: "How to Invest REITs in the Philippines?"
AREIT IPO price was reduced from P30.05 to P27. Listing in the PSE was on August 13, 2020. Did you buy shares on the IPO, or did you wait for it to be available for trading?
Admittedly, there are some mixed opinions from investors about Ayala Land REIT IPO. Nonetheless, we laid out the benefits and risks of investing in AREIT.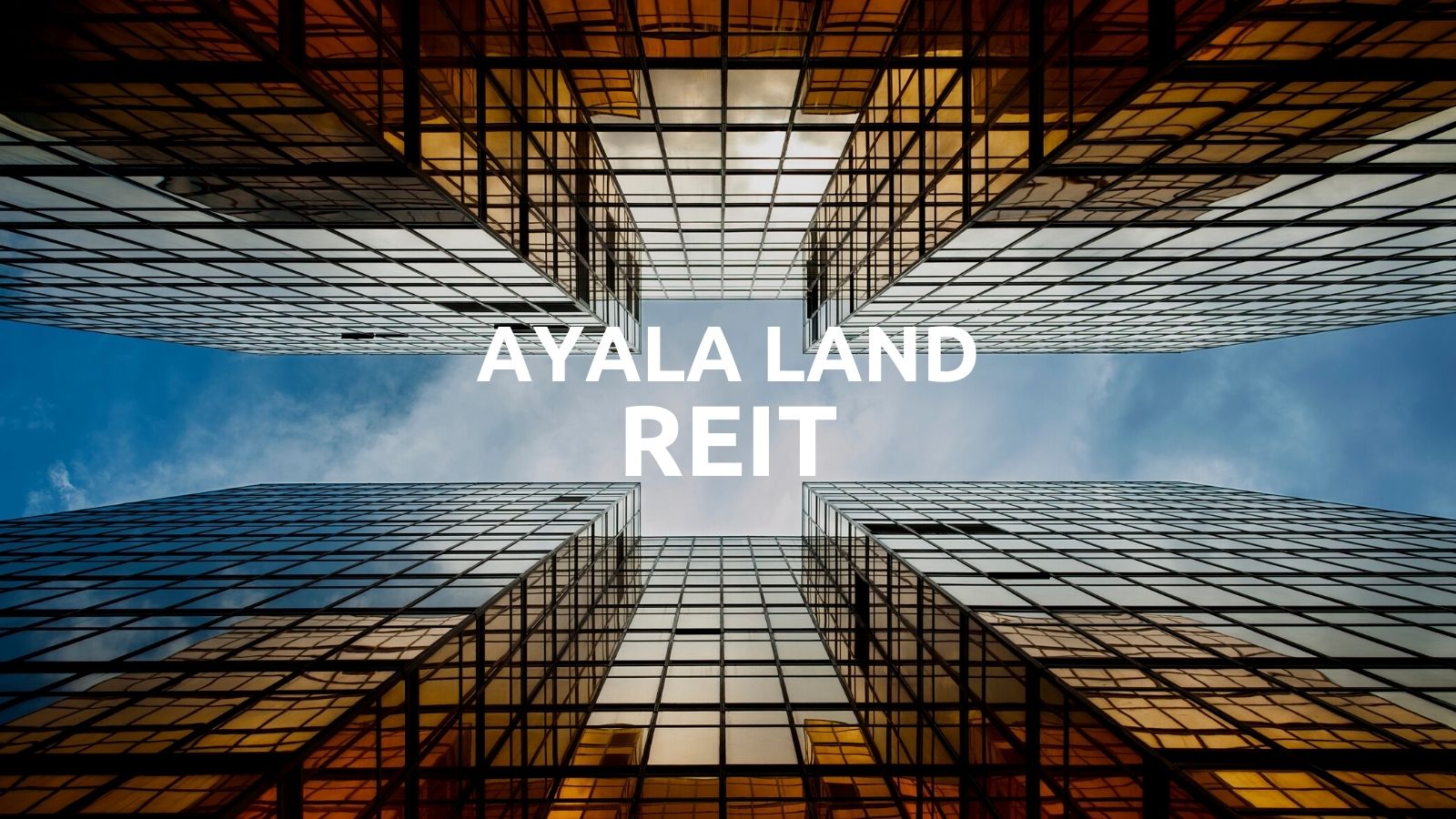 Top 5 Reasons Why You Should Invest in Ayala Land REIT:
Regular Income
Stability
Zero Contract
Upside Potential
Beat Low-Interest Rates
1. Regular Income
The number one reason why you must invest in AREIT is the ability to generate regular income. REITs are attractive assets because you will earn money by receiving regular cash dividends. After all, 90% of REITs taxable earnings are required to be given to shareholders, and income of REITs are exempt from 30% corporate tax.
2. Stability
AREIT is a subsidiary of Ayala Land, one of the largest property developers in the Philippines. Ayala Land continuous to develop high-end residential, shopping centers, offices, hotels, and resorts. It is a very stable company with a strong balance sheet. With Ayala Land's solid track record, we're confident AREIT would follow a robust performance.
3. Zero Contract
Unlike buying a real estate property, investors often have to go through contracts and pay a monthly mortgage. Securing loans to purchase real estate properties requires plenty of effort and many documentations. Investing in REITs requires minimal effort as you can buy and sell your shares online, provided you have an online trading account. Most importantly, it doesn't require a contract.
4. Upside Potential
Like other assets in the property sector, REITs have more upside potential, especially now that the covid19 pandemic has caused many real estate companies' stocks to fall. The property sector is always a resilient business. They still have a long-term positive outlook. This crisis is a big opportunity for long term investors to buy during dips.
5. Beat Low-Interest Rates
Yes, investing in stocks and assets like REITs could beat inflation and beat low-interest rates you would earn from bonds and time deposits. While you receive from regular dividends payout, you will also have the potential to gain more when the value of the REITs grow in the market.
What are the Risks Involved When Investing AREIT?
Of course, all investments have risks. AREIT is not an exemption. Below are the risks of investing in Ayala Land REIT.
Economic Slowdown
Low Rent Income
Market Volatility
Pandemic
Bad News
Economic Slowdown
When our economy grows slowly, when GDP is low, and when government earnings are less than spending, investors become less confident to invest in the Philippines. That could create less volume of trades, could diminish market capitalization, and could also slow down the growth of the stock price.
Low Rent Income
Because REITs rely more on rental income, low rents and leases can affect the company's earnings badly. When the company doesn't meet earnings expectations, investors would be disappointed. It affects more many things negatively.
Market Volatility
Any asset traded in the stock exchange is affected by market volatility. It can either be local or global. Whatever happens in the local economy could affect the stock market—the same way with what's happening outside the country. Stocks could go up or down.
Pandemic
Although it could happen in a century or many decades, a pandemic is a huge risk. So invest only what you are comfortable to lose.
Bad News
Bad news is another factor that could hurt the price of stocks and other investments traded in the stock market. Whether you are a short term or long term trader, it helps to be updated so that you can enter or exit with some nice profit.
Should I Invest in Ayala Land REIT or Not?
I have always admired Ayala Land, and I honestly can say that the only stocks from my portfolio which recovered faster during covid19 were ALI and SM. The rest were slowly mending.
I'm glad to invest in AREIT, too. It's the first REIT in PH and looks like the FOMO will linger in the market until more REITs will be listed.
I like recurring income and I like REITs and the ability to earn from dividends. I have a few shares from a well-known German REIT that has not yet reached its all-time high, but I don't mind. REITs are reliable businesses but if you can't take short term risks, it's not for you. I think your outlook with REIT works best for long term.
Trading actively with AREIT requires trading skills capturing the right momentum.
Other Investing Guides:
Disclosure: I'm a long term investor of Ayala Land, Inc. (parent company of AREIT). I wrote this article myself, and it expresses my own opinion. This content is for information purposes only and should never be considered as professional advice. Every investor has different risk tolerance and goals. Always do your own research. All investments have risks. Risk only the money you're not afraid to lose.