If you have been investing in the stock market for quite some time now, for sure, the Dow Jones 30 index belongs to your watchlist, especially if you monitor the US market.
Like the S&P 500 and Nasdaq 100, Dow Jones 30 is also one of the most prominent indices in the world.
For many investors and traders, beating the market means beating an index like the DJ 30. So they closely watch its movement.
If you are an active trader, for sure, you can't miss checking whether this index is up or down or whether your portfolio outperformed it.
What is Dow Jones 30 Index?
Dow Jones is also known as The Dow, Dow 30, and Dow Jones Industrial Average (DJIA). It consists of 30 massive companies in the US. It was created by Wall Street Journal editor Charles Dow and was named after him and his business partner, Edward Jones. DJ30 is the second oldest index in the United States.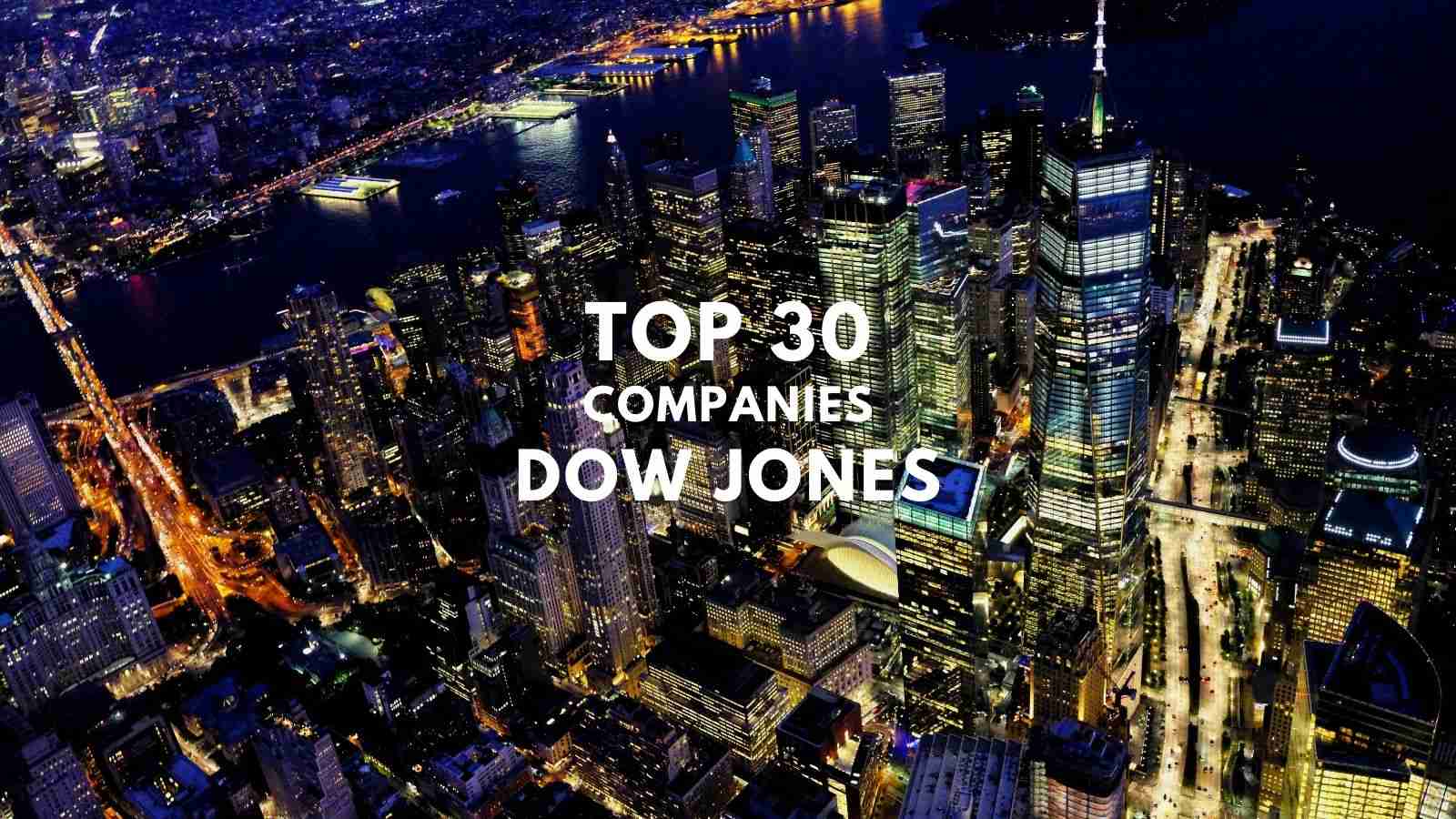 Top 30 Companies of Dow Jones by Weight in 2023:
| Company | Symbol |
| --- | --- |
| UnitedHealth Group Inc. | UNH |
| Goldman Sachs Group Inc. | GS |
| Home Depot Inc. | HD |
| Microsoft Corp. | MSFT |
| McDonald's Corp. | MCD |
| Amgen Inc. | AMGN |
| Caterpillar Inc. | CAT |
| Visa Inc. Class A | V |
| Boeing Company | BA |
| Salesforce Inc. | CRM |
| Honeywell International Inc. | HON |
| Travelers Companies Inc. | TRV |
| Chevron Corp. | CVX |
| Apple Inc. | AAPL |
| American Express Company | AXP |
| Johnson & Johnson | JNJ |
| Procter & Gamble Company | PG |
| Walmart Inc. | WMT |
| International Business Machines Corp. | IBM |
| JPMorgan Chase & Co. | JPM |
| NIKE Inc. Class B | NKE |
| Merck & Co. Inc. | MRK |
| 3M Company | MMM |
| Walt Disney Company | DIS |
| Coca-Cola Company | KO |
| Dow Inc. | DOW |
| Cisco Systems Inc. | CSCO |
| Verizon Communications Inc. | VZ |
| Walgreens Boots Alliance Inc. | WBA |
| Intel Corp. | INTC |
Who should Invest in Dow Jones 30 Index?
Long term investors
Dow Jones index is a basket of solid companies and it continues to produce attractive income over time. Popular ETF, SPDR Dow Jones Industrial Average ETF Trust (DIA), that tracks the DJIA index has an average of 77% total return for 3 years.
But like other companies impacted by the recent inflation and market slowdown, long term investors can still benefit from investing an excellent index like Dow Jones.
Low-risk investors
Investing in an index is usually less volatile than investing in one stock alone because the fund is diversified to different companies. Moreover, the components of the Dow Jones index are stable and well-established companies.
Traders who want hedging
Aggressive traders who are into high-risk markets like cryptos and foreign currency trading can hedge their portfolio by investing in Dow Jones 30 to minimize some risks and add some stability.
Investors who like US companies
Dow Jones 30 is home to the world's notable brands like Apple, McDonald's, Visa, Procter & Gamble, IBM, Walt Disney, Boeing, Goldman Sachs Group, and a lot more. If you want to focus your portfolio with US stocks, the DJ30 index could be a good slice of your portfolio.
How to Invest in Dow Jones 30 Index?
Step 1: Open a Trusted Broker Account
You can start investing in Dow Jones 30 index by using a trusted online broker that offers CFD like eToro. It is very user-friendly for both beginners and experts. Opening a trading account is free and fast.

Investing in a stock market index like Dow Jones carries huge risk. You should consider whether you can afford to take the high risk of losing your money.
Step 2: Buy some Dow Jones 30 shares through a CFD
Start your long-term investment and hedge your portfolio by buying some shares of the Dow Jones 30 index using CFDs (contract for differences). Sit back and relax until you reach your trading goals.
Step 3: Use the lowest leverage
We assume that when you want to invest in Dow Jones 30, you want to minimize risks. Therefore, using a non-leveraged trade position can help you attain that.
Step 4: Set your Stop Loss
Setting up a Stop Loss will help each trade position to close automatically when the stop loss triggered. This feature is optional for every trader to minimize and control high losses from happening.
Step 5: Set your Target Profit
Setting your Target Profit will let your trade position to close automatically when it reached a certain percentage of profit or reached a specific amount of gains. Awesome right?
Best Dow Jones ETF
Investing in an ETF (Exchange-Traded Fund) is another way to invest in the Dow Jones index. The best Dow Jones ETF in the market today is SPDR Dow Jones Industrial Average ETF (DIA). It is a non-leveraged ETF that copies the performance of the Dow and its stock allocation.
World's Top Indices Components:
Disclaimer: This article is for information purposes only and should not be considered as a professional advice. All investments have risks. Risk only the money you can handle to lose. Always do your own research before investing any asset.