Want to invest in Megaworld REIT? We're sharing with you the top five reasons and benefits of investing in MREIT. Its Initial Public Offering started on September 14, 2021.
Residents of the Philippines can start trading MREIT on the Philippine Stock Exchange on September 30, 2021. If you're a beginner REIT investor, don't miss reading "how to invest REITs in the Philippines."
What makes MREIT a worthy investment? We read about its prospectus, and we checked out its real estate assets included on the REIT. Now we're sharing here the five benefits of investing in MREIT.
What is Megaworld REIT?
Megaworld REIT is a Real Estate Investment Trust of Megaworld Corporation, one of the most prominent real estate developers in the Philippines in terms of revenue, projects, and property size. It uses the ticker MREIT on the Philippine Stock Exchange.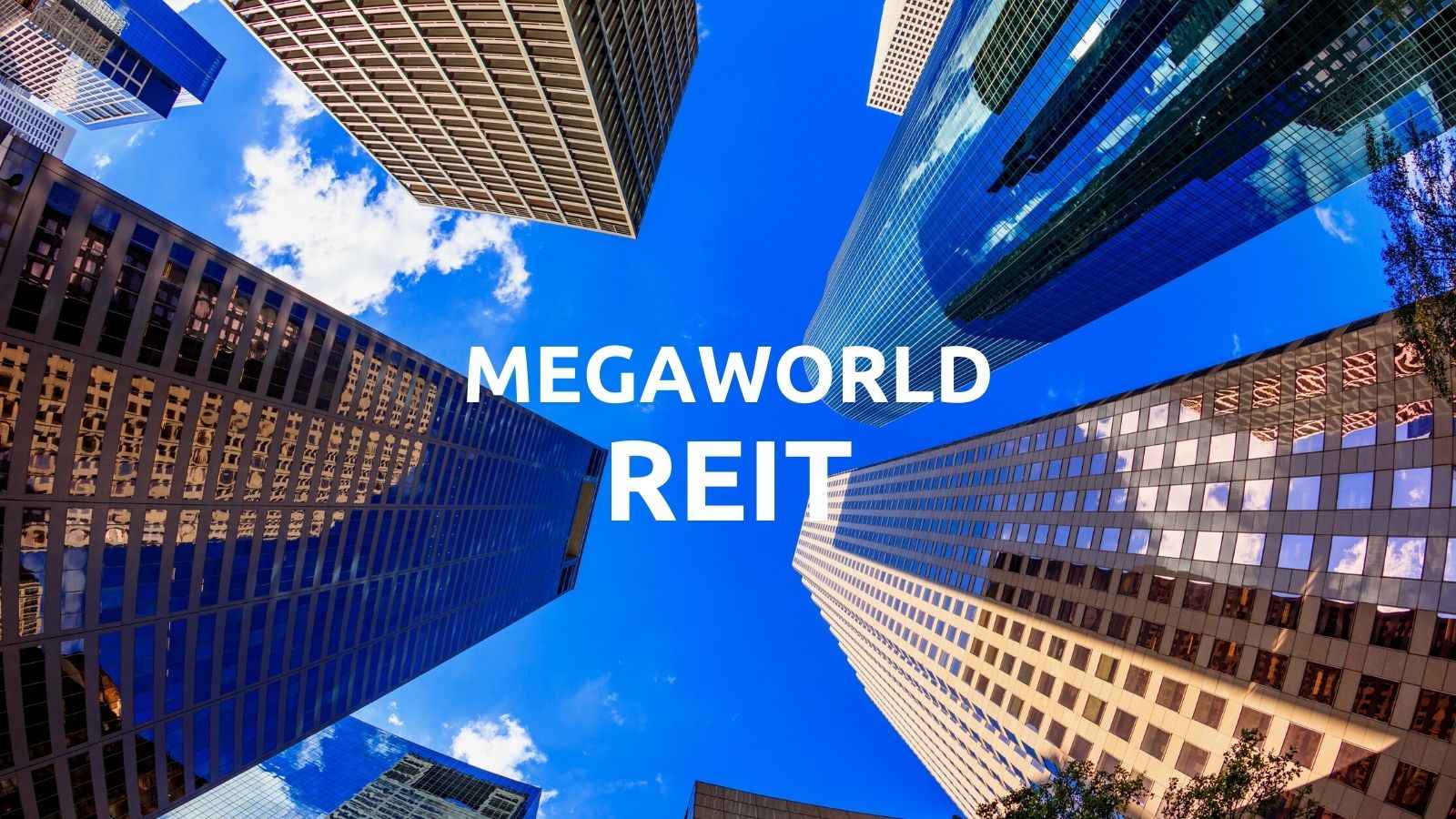 5 Benefits of Investing in Megaworld REIT (MREIT):
1. Income Generating Asset
More and more Filipino investors have a penchant for investing in REITs because of the growth potential of the real estate industry and the dividend payout they reward regularly.
Unlike some stocks, REIT investors receive steady dividend income because REITs are strictly required by law to distribute their taxable income as dividends.
If you are among those investors who seek income-generating assets, a REIT like MREIT could be a good option because it rewards substantial dividends. The income you'll make could be higher than most corporate bonds, government securities, and fixed income instruments.
2. Growth Potential
Megaworld is among the largest property developers in the Philippines. It's also worth mentioning it's one of the Top 30 most dominant companies on the Philippine Stock Exchange Index (PSEI) right now.
Since Megaworld backs MREIT, it is poised to continue expanding its real estate assets and growing its revenue going forward.
If MREIT achieved its target market cap of P40.77 billion from its IPO, it could be the second biggest REIT in the country after Robinsons Land Commercial REIT (with over P64 billion market cap).
3. No Lock-in Investment
If you want to invest in the real estate business but you don't want those long contracts negotiations, Real Estate Investment Trust is a good alternative because it won't lock you in a contract.
You can invest in MREIT shares just like investing in stocks because REITs are traded in the stock market. You can buy and sell your shares online any time you want as long as the market is open.
4. Real Estate Exposure
Investing in MREIT can add real estate exposure to your portfolio. The real estate sector is among the most resilient sectors in the market.
Bloomberg called Megaworld the largest office landlord in the Philippines. If you are confident with the business outlook and steady rental income of MREIT properties, then investing in MREIT could be an excellent investment.
MREIT has 10 beautiful properties from Eastwood City, McKinley Hill, and Iloilo Business Park. Most of their tenants are in the BPO (Business Process Outsourcing) sector. Unlike other REITs in the Philippines, MREIT has no POGO tenants.
5. Generous Dividend Yield
Analysts' estimated dividend yield of MREIT is 5%. The Conservative estimate would be 4.5%. That yield is more attractive than the top dividend-paying stocks in the Philippines.  Likewise, higher than corporate and government bonds.
Aside from the dividend earnings, shareholders of MREIT could also gain income when MREIT's value grows over time or when invested for long term.
How to Invest in Megaworld REIT?
Open your online trading account
Buy shares of MREIT on the Philippine Stock Exchange (available starting September 30)
Set your Buy Order
Hold your shares of MREIT
Wait for your dividend payouts
Hold until your target period
Sell your shares of MREIT
Reinvest your profit
What are the Risks of Investing in Megaworld REIT?
MREIT is a volatile asset, and it carries high risks, just like equities. Prices of MREIT could fluctuate and swing in times of uncertainty. Market crashes could also occur, especially during pandemics which cause massive fear to investors.
Interest rates, FED hikes, trade wars, horrible news, global crisis, and unstable government could also influence market pitfalls, including price drop of MREIT shares.
Poor performance of the real estate industry could also affect the price movement of MREIT. If MREIT met its target market cap, it could also be affected negatively when the Philippine REIT sector moves downward.
Every investor needs to weigh the risk and reward of every investment. Always be careful and vigilant. Invest only the capital you're comfortable losing.
Will I Invest in MREIT shares?
I did not subscribe to buy MREIT shares during its IPO because it's my trading strategy to lock in some profit during September. I still like MREIT, and in my opinion, the market would continue correcting, and I think equities would pull back some more.
Holidays are approaching, and investors like to rebalance their portfolios most of that time of the year. It's always been my personal strategy to buy shares during those times because stocks in the Philippines often fall. Of course, it's just my trading style and opinion.
Disclaimer: This article is for information purposes only and should not be considered as professional advice or an endorsement of a particular investment. REIT investments have risks. Risk only the capital you're not afraid to lose. Past performance is not a guarantee of future results. Always do your own research or hire an expert before investing.