If you like the profit potential and benefits of REITs (Real Estate Investment Trust), you should not miss these top 7 reasons why you should invest in DoubleDragon Properties REIT (DDMPR). It is a REIT from DoubleDragon Properties Corporation, a fast-growing real estate developer in the Philippines.
I always admire Edgar Sia II's leadership. He's the man behind the creation of Mang Inasal and the chairman and CEO of DoubleDragon Properties. Sia started from a humble beginning. He is now among the wealthiest persons in the Philippines in 2021 and one of the youngest of them all.
The launch of REIT in the Philippines was quite successful, although there was a pandemic. After the offering of Ayala Land REIT, DoubleDragon REIT (DDMPR) is the second REIT in the Philippines.
I'm one of those investors who are interested in investing in DDMP REIT. Now, I'm sharing here my own insights into why I want to invest in DDMPR.
What is DoubleDragon Properties REIT?
DoubleDragon Properties REIT is a Real Estate Investment Trust offered by DoubleDragon Properties Corp. It is the second REIT available and listed on the Philippine Stock Exchange. Its IPO began on March 10, 2021, until March 16, 2021, with an offering of P2.25 per share. The listing on the PSE started on March 23 under the ticker DDMPR.
7 Reasons Why You Should Invest in DoubleDragon REIT
1. Affordability
DDMP REIT Initial Public Offering was set at P2.25 per share. It's a very attractive price, especially for retail investors, because it's very affordable. IPO's offering for a minimum subscription is P2,250.
I think it's too early to say whether that price would justify its valuation because when it comes to this REIT, I always look for the long-term potential and the recurring income than the current price of the REIT on the stock exchange.
You would understand better what I mean here as you read the following parts below.
2. Regular Dividend Payouts
One of the unique benefits of REITs vs. stocks is the regular dividend payouts. REITs listed on the Philippine Stock Exchange are required by law to distribute 90% of their Distributable Income as dividends to its shareholders.
That is per SEC's Rule 4 Section 4 Implementing Rules and Regulations on REIT. As an investor of DoubleDragon REIT, you will earn dividend income from your shares of your REIT as long as the company remains profitable. You will also earn profit when the value of DDMPR grows over time.
With the DDMPR IPO share price of 2.25 per share, the projected dividend yield is 5.07% for 2021 and 2022.
3. Expert Management
Real estate experts manage the Asset Under Management (AUM) of REIT. With DoubleDragon Properties, they already have a solid track record.
I also admire the brilliant leadership of DoubleDragon Properties Corp. Chairman and CEO Edgar Sia II. I like his strategy. He's the founder of Mang Inasal, which Jollibee Foods Corporation later acquired.
Sia's MerryMart IPO last year skyrocketed by 50% amid the pandemic. Will their REIT repeat history, or will it impress investors even more?
4. DoubleDragon Properties are Well-positioned
The REIT's properties are located in a prime location of the Pasay Central Business District's fast-rising hub. Just a few steps to SM Mall of Asia, Entertainment City, World Trade Center, PICC, and other high traffic commercial centers. The properties are also near LRT and MRT stations and a few minutes away from the NAIA International Airport.
The premier location of their properties will add more advantages for continuous and full occupancy as much as rental income. Besides, the value of the prime double corner 4.75-hectare block is titled land ownership. Its value will appreciate every year.
5. Growing Market Value and Rental Revenue
The Philippines has a strong economic outlook. With its young demographics and improving railways and transportation system, we are confident that DoubleDragon Properties REIT will benefit from these factors.
As the Chairman and CEO of DoubleDragon said, "When there is underlying titled land ownership included in the REIT shares, even a hundred years from now, it should keep its hard value intact. We see DDMP shares as a 'Pamana Stock' that even our future grandchildren will be happy to inherit."
6. Additional Asset Class Allocation
When you invest in REITs, you allocate a part of your portfolio to real estate property businesses. It will add more diversification to your investments.
The real estate sector always has a robust potential. If you have stocks, having a REIT like DDMPR is a great additional asset on your portfolio.
7. Liquidity
Unlike getting a condo, dealing with long contracts, and paying for mortgages, investing in REIT like DDMPR is more convenient. You can get in and out of your real estate investment quicker on any trading day as these assets are traded on the stock exchange.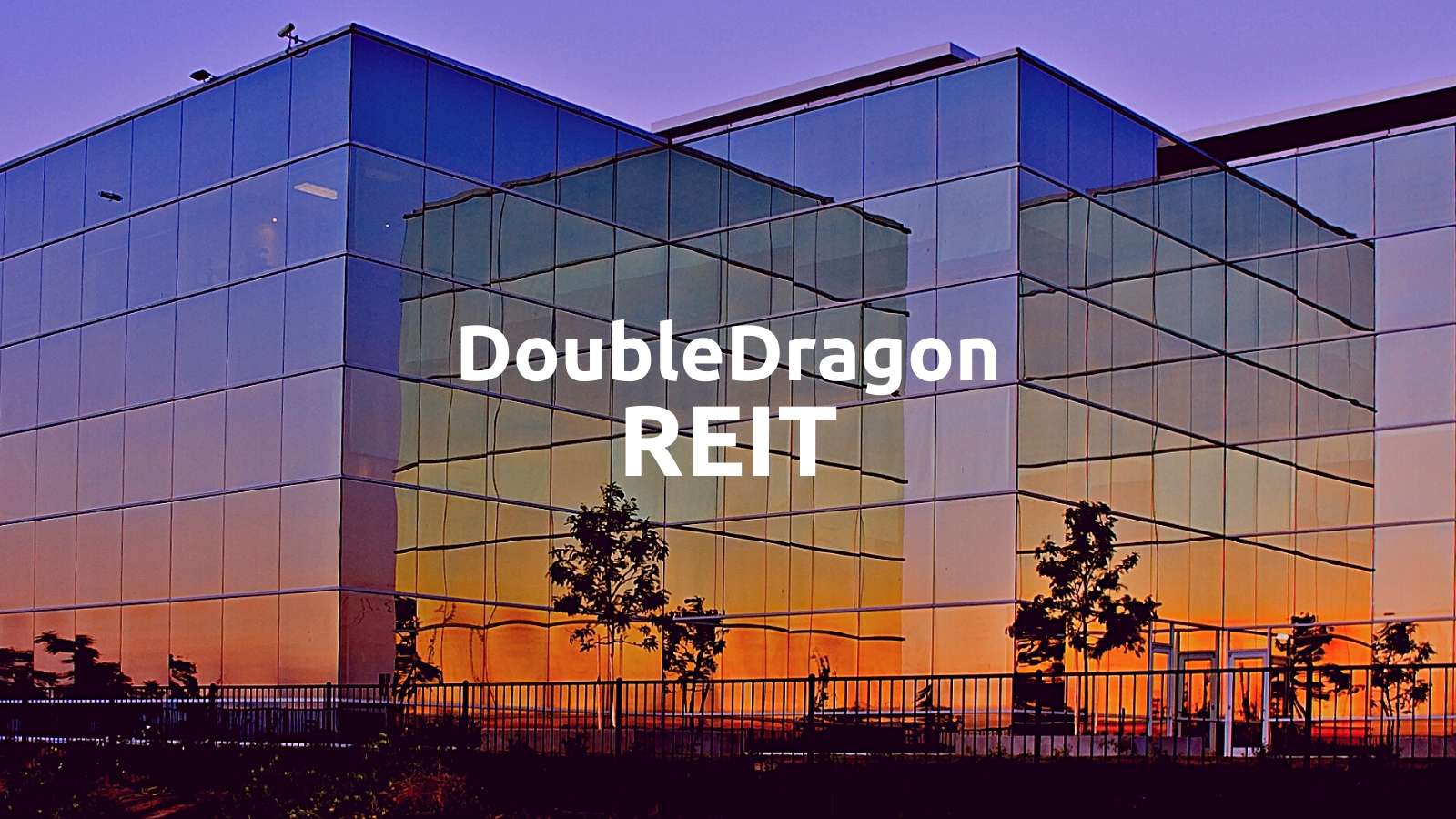 How to Invest in DoubleDragon REIT?
Open an online trading account
Give your consent to trade REIT
Buy shares of DDMPR (the ticker of DoubleDragon REIT)
Follow your investment strategy
Set your Target Profit or Target Price
Lock in your profit by selling your shares when you reached your target
Other Investment Guides:
Disclaimer: This article is for information purposes only and should not be considered as a professional advice or endorsement of a particular investment. All investments have risks. Risk only the capital you're not afraid to lose. Always do your own research before investing.