We share the top 15 best semiconductor stocks to buy and invest in 2023. Investing in microchip stocks has many benefits and risks, but we always find enormous potential as they are the building blocks of all things electronics.
The semiconductor business continues to boom as technology firms, and consumers use semiconductors and microchips. Electronic devices, supercomputers, automobiles, medical equipment, smartphones, and other everyday gadgets are all built in small conductors or chips.
While there is a current shortage of microchips, the vast demand resonates opportunities for investors, especially now that the stock market is on a dropping trend.
What are Semiconductor Companies?
Semiconductor companies are technology companies that create, manufacture, and sell semiconductors which are essential components of electronic devices. Semiconductors include microprocessors, memory chips, and integrated circuits. They are the brains of all electronic devices.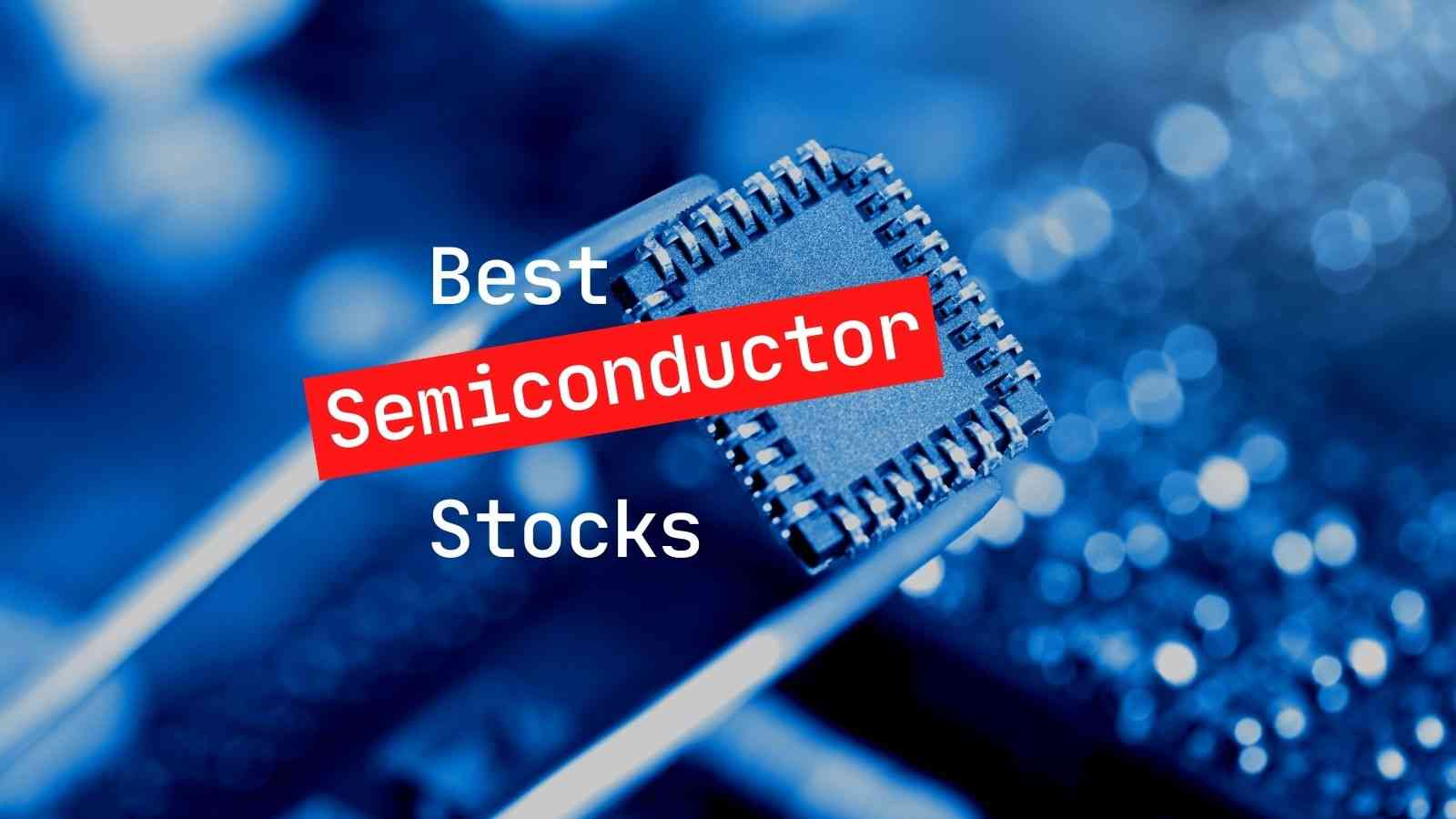 Best Semiconductor Stocks to Buy and Invest in 2023 (Microchip Companies)
1. Advanced Micro Devices, Inc. (AMD)
AMD is a Silicon Valley start-up founded in 1969 and focused on cutting-edge semiconductor products. The company invents state-of-the-art graphics processing units (GPUs), field-programmable gate arrays (FPGAs), and adaptive SoC products.
Why should you invest in AMD stock in 2023?
Because AMD has solid fundamentals and recorded another stellar financial performance for the full year 2022. It recorded $1.3 billion operating net income. AMD has free cash flow of $3.1 billion. We consider the stock to be undervalued right now. Buying shares below the $95 price will give a nice profit when it reaches its all-time high.
2. NVIDIA Corporation (NVDA)
Founded in 1993, NVIDIA is among the top technology companies in the world today. It established GPU-accelerated computing and revolutionized Artificial Intelligence to bring top-notch gaming experience, top-speed supercomputers, and top-of-the-line data centers.
Why should you invest in NVDA stock in 2023?
Because NVIDIA has excellent business segments: data center, gaming, professional visualization, and automotive. Its data center alone recorded $15 billion in revenue in FY2023. $0.16 annual dividend per share is not much, but NVDA is still one of the best microchip stocks to invest by long-term bullish investors. NVDIA has $1 trillion giant market opportunity.
3. Taiwan Semiconductor Manufacturing Co. (TSM)
Taiwan Semiconductor Manufacturing Co. is the world's first dedicated semiconductor foundry, established in 1987. It is now the largest semiconductor foundry in the world. It produces semiconductors for tech companies like NVIDIA, AMD, Qualcomm, and Broadcom.
Why should you invest in TSM stock?
Because TSM holds the biggest market share of the semiconductor market. Size is an advantage, and TSM has a solid balance sheet. TSMC enabled approximately 85% of the product prototypes for semiconductor start-ups globally. It has strategic financial objectives from 2023 to 2026: revenue CAGR to be between 15% to 20% in US dollar terms; gross margin to be 53% and higher, and ROE to be above 25%. The giant chip-maker is also a dividend-paying stock with a 2.09% yield.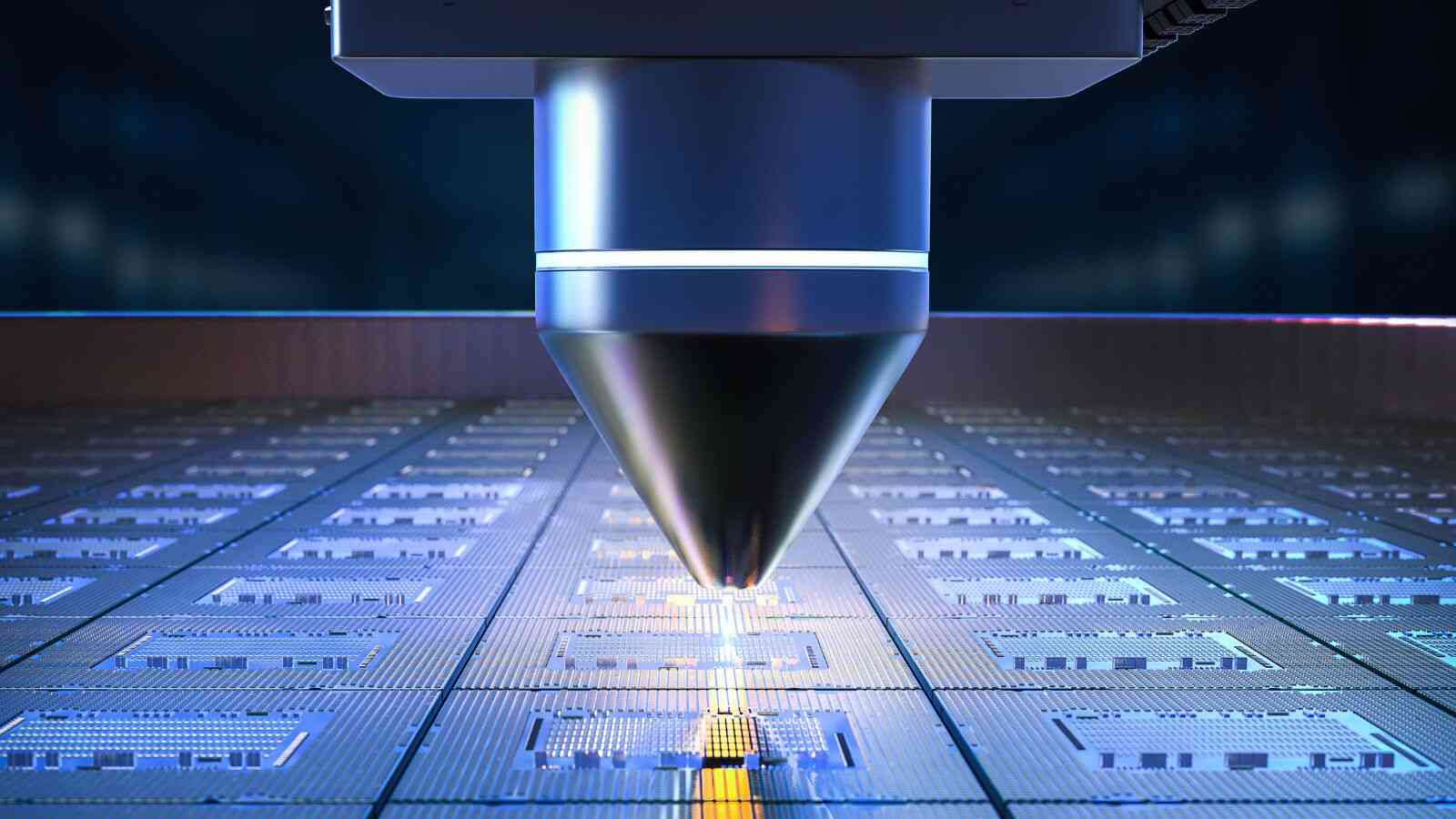 4. Micron Technology, Inc. (MU)
Established in 1978, Micron Technology has become a global leader in producing and designing advanced memory chips and storage solutions. It is the one of the top and biggest memory/storage producer alongside Samsung and SK Hynix.
Why should you invest in Micron stock?
Because Micron has astounding operating cash flow and stable financials to maintain its competitive advantage in the semiconductor business. Its earnings are forecast to grow 61% per year.
5. ASML Holding (ASML)
Founded in 1984, ASML manufactures and designs chip-making equipment. It provides chipmakers with hardware, software, and services for their mass production of microchips. ASML's customers are also among the top semiconductor companies in the world, like Intel, Taiwan Semiconductor Manufacturing, Micron, and Samsung.
Why should you invest in ASML stock?
Because ASML is a dominant leader in photo-lithographic niche market. ASML recorded net sales of €21.2 billion in 2022, 50.5% gross margin, and net income of €5.6 billion. The Netherland microchip company expects €6.5 Q1 2023 revenue. ASML has healthy financials and pays its shareholders an $5.962 annual dividend.
6. Broadcom Inc. (AVGO)
Broadcom is an American company headquartered in San Jose, California. It was founded in 1961. Broadcom provides semiconductor solutions (networking, broadband, server storage, wireless, industrial) and infrastructure software (mainframe, DevOps / ValueOps / AIOps, cyber security, storage area networking).
Why should you invest in Broadcom stock?
Broadcom has IP portfolios with over 17,000 patents in FY22. It makes money from its infrastructure software and semiconductor solutions. AVGO stock has a stable and growing dividend. The annual dividend is $18.40. Broadcom made $33.2 billion net revenue in FY2022.
7. Intel Corporation (INTC)
Intel was founded in 1968 and is now the world's second-biggest semiconductor chip company in terms of revenue. The popular chipmaker is the developer of the x86 microprocessors series found in most desktops and PCs.
Why should you invest in Intel stock?
Because Intel's stock price is so close to its 52-week low, it's an opportunity for long-term investors. Intel is one of the largest semiconductor companies in the world, and the stock is cheaper than other chipmakers on the market. The annual dividend payout is $1.46 per share.
8. Qualcomm Inc. (QCOM)
Qualcomm was founded in 1985 and is based in San Diego, California. The technology company is focused on semiconductors, software, and wireless technology solutions. Qualcomm's portfolio includes products for processors, RF systems, modems, platforms, and connectivity.
Why should you invest in QCOM stock?
Because Qualcomm has diversified revenue growth across large addressable markets. It is the mobile technology platform choice of Samsung, Xiaomi, Oppo, Vivo, Honor, and other Android handsets creators. Qualcomm's different business segments, including 5G Modem-RF System, automotive, and internet of things, are expected to continue making profit in 2023.
9. Texas Instruments Inc. (TXN)
Texas Instruments was established in 1930 and has been among the most stable tech companies in the US. TXN designs, manufactures, and sells analog and embedded processing chips. It has 15 manufacturing sites globally, and tens of billions of chips are produced yearly.
Why should you invest in TXN stock?
Because Texas Instruments has an excellent free cash flow, balance sheet, and income statement. TXN 5-year dividend growth is 16.37%. The Analog Circuits market is projected to grow at a Compound Annual Growth Rate of 5.5% until 2026. Texas Instruments' revenue from its Analog segment was $3.5 billion in Q4 2022.
10. Marvell Technology, Inc. (MRVL)
Marvell Technology provides data infrastructure semiconductor solutions. Its core business segments include data center, carrier infrastructure, enterprise networking, automotive and industrial.
Why should you invest in MRVL stock?
Because Marvell Technology will benefit from 5G wireless technology, automotive, cloud, and data centers. Its $128 billion TAM (Total Addressable Market) is forecast to grow 8% CAGR until 2024. Its SAM (Serviceable Available Market) is expected to grow by 13% until 2024.
11. NXP Semiconductors (NXPI)
NXP Semiconductors was founded in 2006 and is headquartered in The Netherlands. It focuses on providing system solutions in automotive, mobile, communication infrastructure, smart city, industrial, and smart home.
Why should you invest in NXPI stock?
Because NXP Semiconductors' business segments are expected to continue growing. NXPI's automotive business contributed 50% of its total revenue. Its automotive and industrial segments are expected to surge 9% to 14% CAGR in 3 years. Like other microchip stocks, NXPI stock is considered cheap right now.
12. KLA Corporation (KLAC)
KLA is a global technology leader providing semiconductor equipment and services that enable innovation. It offers advanced process control and solutions for manufacturing wafers and reticles, integrated circuits, printed circuit boards, and flat panel displays.
Why should you invest in KLAC stock?
Because KLAC dominates over 50% of the semiconductor equipment market. Its earnings have grown 32% per year over the past five years. KLAC stock pays a generous $5.20 cash dividend yearly to shareholders.
13. Infineon Technologies (IFNNY)
Infineon Technologies is a German microchip company and one of the biggest semiconductor manufacturers in the world. It has four business segments: automotive, industrial power control, sensor systems, and connected security systems. Infineon Tech is among the top blue-chip stocks of the DAX index.
Why should you invest in Infineon Tech stock?
Because Infineon Tech is included on the EURO STOXX 50, the most prestigious stock market index in Europe, and DAX Index, the most prominent stock market index in Germany. Infineon Tech is the number one semiconductor supplier for renewable energies. It made €14.218 billion in revenue in 2022, up 29%.
14. Samsung Electronics (SSNLF)
Samsung is among the most popular conglomerates in the world. Likewise, it's among the largest producers of mobile phones, TV, and memory chips. Samsung dethroned Intel as the world's largest chipmaker in terms of sales revenue.
Why should you invest in Samsung stock?
Because Samsung is among the biggest microchip companies in the world in terms of revenue. Samsung is famous for its mobile phones, gadgets, and TVs but its semiconductor business contributes most of its revenue. Samsung made KRW43.38 trillion in operating profit in its full year 2022.
15. Applied Materials, Inc. (AMAT)
Applied Materials is an American technology company that provides material engineering solutions for producing chips and advanced displays worldwide. AMAT is among the top tech stocks listed on the NASDAQ 100 index. AMAT's dividend yield is 0.89% and pays $1.04 cash dividend per share per year.
Why should you invest in AMAT stock?
Because Applied Materials stock is cheap right now. Considering its solid financials and healthy balance sheet, the chart looks like AMAT stock is slowly recovering again. Buying while the stock is at the bottom of its all-time high could give a trader more gains when the stock market recovers and becomes bullish again.
Disclaimer: This article is for information purposes only and should not be taken as professional investment advice or endorsement of a particular asset. Stocks carry huge risks. Risk only the capital you're comfortable losing. Past performance doesn't guarantee future results. Apply due diligence or hire a financial expert before investing your money.