Here are the best blue-chip stocks to invest in the USA in 2022. We are excited to welcome a healthier and wealthier year. We manifest our 2022 as another profitable year investing in the stock market.
Last year, we saw a massive recovery. Although the stock market started a bumpy ride this 2022, investors are still very optimistic going forward.
Sharing opens more blessings, so we share our top 15 best blue-chip stocks list that we would like to invest and trade in 2022.
What are blue-chip stocks?
Blue-chip stocks are large-cap well-established companies with healthy financials that have been in the industry for many years. Blue-chip companies usually have billions of market cap and are among the top and most dominant companies. The term "blue chip" originated from the chips with the highest value in poker games.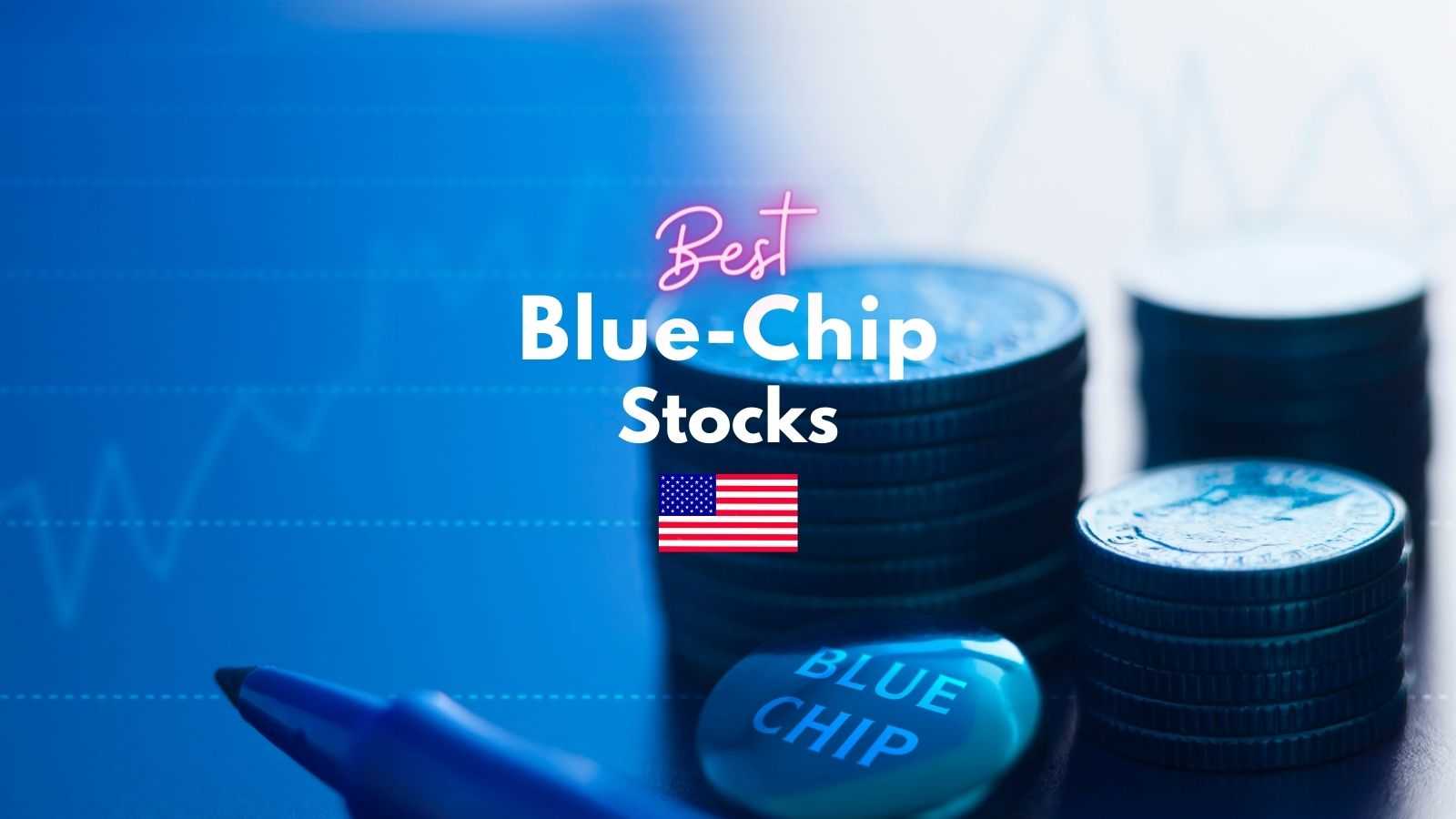 Advantages and Benefits of Investing in Blue-chip Stocks
Stability
Blue chip companies have been operating their businesses for a long time and have established a solid foundation to operate for many years. Most blue-chip stocks have withstood market crashes and recovered over time.
Growth potential
They can grow even further with their excellent track records, robust financials, and trustworthy reputation.
Liquidity
They are usually the most popular and most traded in the stock market; hence, you can buy and sell them easily because you're confident your trades will be executed quickly.
Less likely to close business
Because of their consistent earnings and stability, blue-chip stocks are considered by most investors to be less risky and less likely to go bankrupt than other companies in the stock market.
How do we choose the top blue-chip stocks in 2022?
Our criteria in choosing the best blue-chip companies in the US are market capitalization, strong fundamentals, positive performance, index inclusion, and future growth potential. Blue-chip stocks represent stability, a good track record, and economic significance. Hence, the following stocks possess all those characteristics.
Best Blue-Chip Stocks in US to Invest in 2022
1. NVIDIA (NVDA)
The number one spot belongs to NVIDIA (NVDA). The two pillars of success of NVIDIA are hardware and software. Yet it introduced another important innovation this time – the Omniverse. If you heard about the Metaverse and how it's rocking the internet, NVIDIA's Omniverse would be a powerful platform in building the Metaverse.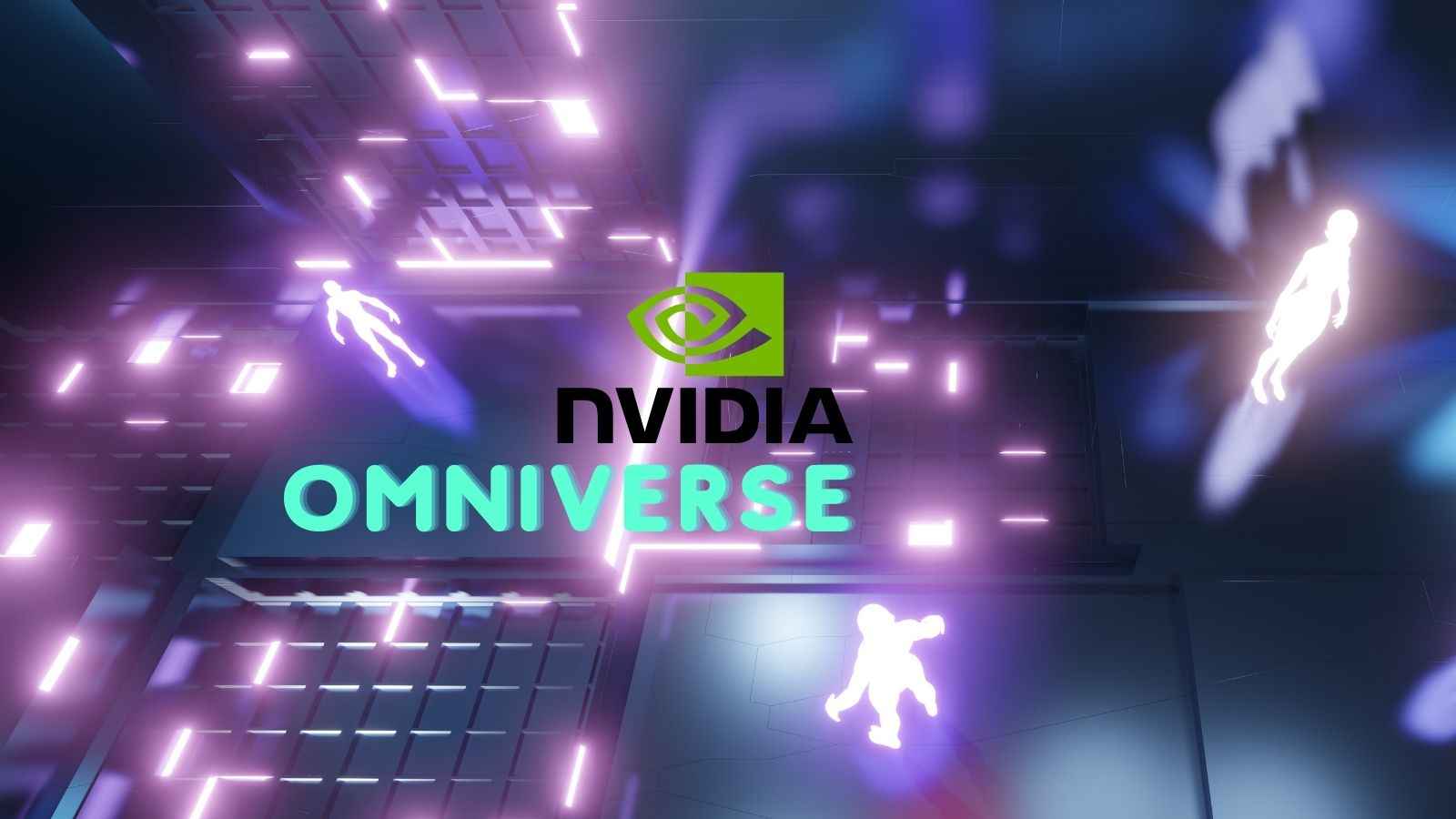 Gaming, Artificial Intelligence, data centers, autonomous systems, and Omniverse drive NVIDIA to incredible growth. Their fiscal year 2021 recorded a revenue of $7.76 billion from their gaming segment, $6.70 billion from data center, $1.05 billion from professional visualization, and $536 million from automotive.
NVIDIA remains the top leader in accelerated computing. It holds more than 90% share worldwide. Its Omniverse platform could significantly increase its total addressable market (TAM) in 2022 and beyond.
2. Microsoft (MSFT)
75% of the world uses Windows desktop operating system. The dominance of Microsoft doesn't stop in 2022. A huge driver of their revenue also comes from their cloud services. From its Fiscal Year 2022 Q2, Microsoft reported Cloud revenue of $22.1 billion, up by 32% year-over-year.
Currently, Microsoft has a $2.25 trillion market cap and has a strong buy based on analysts rating at TipRanks. The average target price is $375.
MSFT earnings are forecast to grow 11.96% per year. The stock's performance is always excellent. The total return in 12 months is 23%. MSFT is a favorite stock of long-term investors because of its strong fundamentals and bullish momentum.
3. Advanced Micro Devices (AMD)
AMD is another semiconductor stock we like to keep investing until 2030. We believe that its innovation-driven culture will continue to produce cutting-edge processors, next-gen graphics, and visualization technologies.
We always admire Dr. Lisa Su, the president and CEO of AMD. AMD now has a $141 billion market cap. AMD recorded an impressive $16.4 billion full-year revenue in 2021, an increase of 68% year-over-year.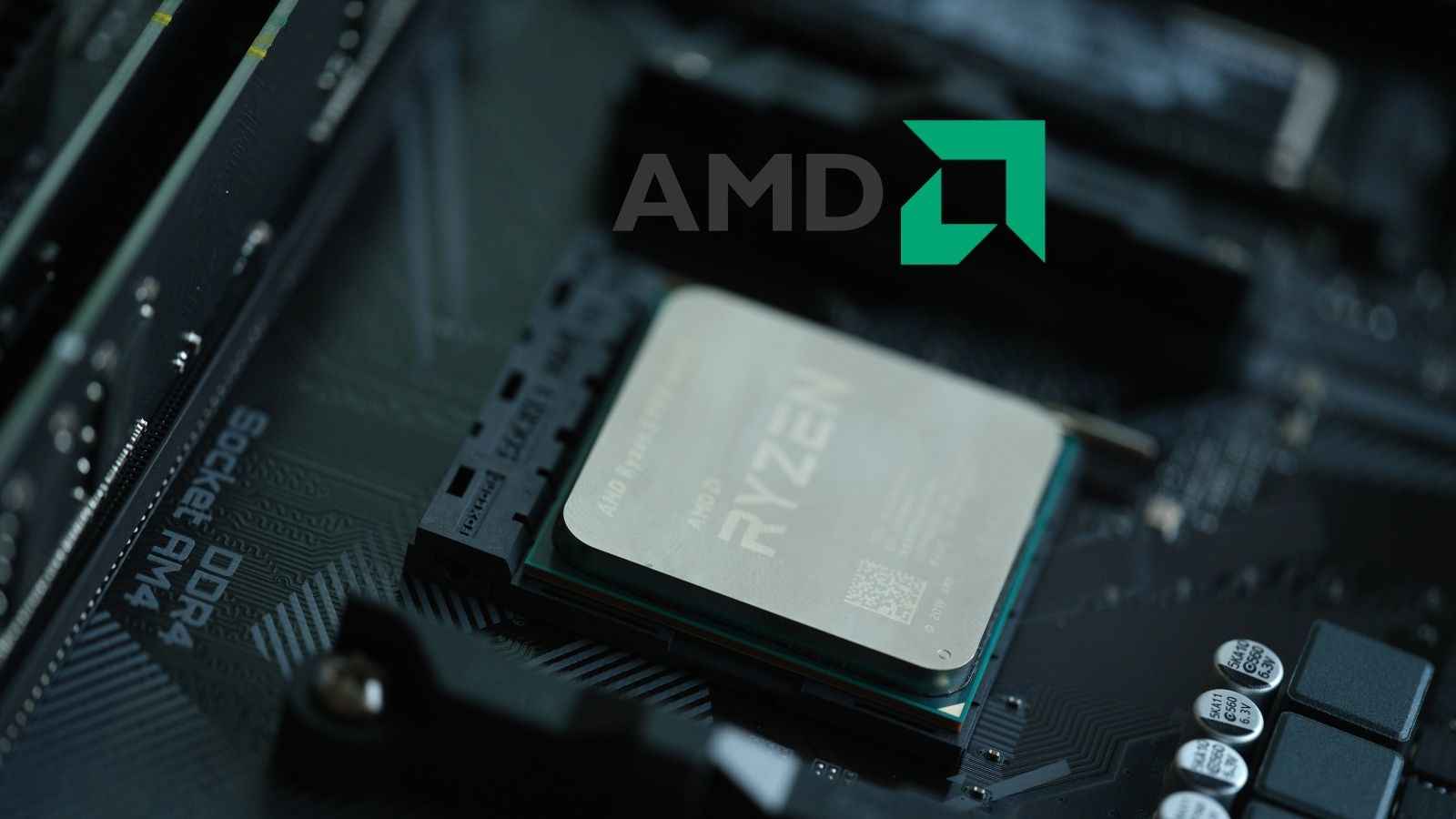 The inspiring CEO said, "We expect another year of significant growth in 2022 as we ramp our current portfolio and launch our next generation of PC, gaming, and data center products."
4. Berkshire Hathaway (BRK.B)
An intelligent way to diversify our portfolio is by investing in Berkshire Hathaway because it comprises numerous reputable companies chosen by the legendary investor Warren Buffett and his excellent team.
The famous conglomerate operates in the insurance, manufacturing, service, retail, railroad, utility, and energy businesses. Berkshire Hathaway made total revenue of $268.67 billion and a net income of $85.98 billion in the past 12 consecutive months (TTM).
Berkshire Hathaway is a diversified portfolio of high-quality blue-chip companies popular in the market. Besides, BRK.B is one of the best defensive stocks, especially during market crashes.
5. Alphabet (GOOG, GOOGL)
Alphabet is among the biggest tech companies in the stock market today. It hit its 2 trillion market cap in November and joined the ranks of Apple and Microsoft.
We don't see ourselves stopping from using Google Search, YouTube, and Android in 2022. Likewise, we continue investing in one of the best blue-chip stocks right now, Alphabet (GOOG and GOOGL).
The giant tech makes money from advertising in Google Search, Google Network, and YouTube. Google Cloud business also contributed $5.5 billion in Q42021. It reported $75.3 billion consolidated revenue. $30.69 Earnings per share (EPS) also topped expectations.
Alphabet is on the list of our best blue-chip stocks in USA in 2022 because we believe that the company's innovation and "bets" will continue to make more impact in the tech world until 2030.
6. Amazon (AMZN)
Unlike other technology stocks, Amazon did not impress many investors last year. One-year total price return was only -4.50%. It did not even beat the performance of the S&P 500 index.
Yet the sluggish performance of Amazon stock means a buying opportunity. Buying during the dip of this eCommerce giant is a smart strategy for investors who like to hold their shares for the long haul.
Amazon has profitable, diversified business segments. The company reported $469.8 billion net sales for 2021, an increase of 22% compared to the previous year. Net income also increased by $33.4 billion.
The tech giant makes money from its online store, physical store, subscription services, cloud services, and third-party seller services. It's only a matter of time before Amazon launches another disruptive business segment.
7. Apple (AAPL)
According to Boston Consulting Group, the number one most innovative company in the world today is Apple, Inc. Being one of the world's most iconic brands, Apple is the biggest company in the US in terms of market capitalization.
The dominance of Apple in the market is so powerful. It is listed on the three major stock market indices, S&P 500, NASDAQ 100, the Dow Jones 30. Likewise, it is also one of the most actively traded stocks.
As traders and investors, we like AAPL stock for short- and long-term investments. $193 is the average target price for AAPL stock by analysts, while its peak range reached $182.70.
8. Visa (V)
Visa is among our favorite fintech stocks, and it deserves a rank among our best blue-chip stocks in 2022. The giant digital payment company is always focused on accelerating growth and transforming payment technology for the future.
According to its fiscal year 2021, Visa processed 164.7 billion transactions, an increase of 17% from the prior year. Its net revenue of $24.1 billion also grew by 10%. We trust the Visa brand, and we also trust this company's bright future.
9. The Home Depot (HD)
Home Depot (HD) is among our best blue-chip stocks in 2022 because of its excellent financials. The home improvement company's net income has consistently grown in nine consecutive years. Trailing twelve months of $15.93 billion is also fantastic.
Dividend stock investors also like Home Depot because it has grown its dividend for 12 consecutive years. The annual dividend per share is $6.60.
10. Cisco Systems (CSCO)
Cisco (CSCO) designs and sells a broad range of technologies that power the internet. It is now among the top software companies in the world. It made $15 billion in software revenue in FY2021.
The company has a strong balance sheet and outstanding net income. Free cash flow (TTM) is 10.93 billion. Net income (TTM) is $11.39 billion. Earnings beat all the last 12 quarters.
It's attractive to invest in Cisco because of its good financials and fundamentals. Likewise, the stock price pulled back below its 200 moving average. The dividend yield is 2.73%.
11. Pfizer (PFE)
Pfizer stock surged in 2021 because of their COVID-19 vaccine. Although vaccine sales are expected to decline in 2022, Pfizer's FY2022 company guidance forecast $98 billion to $102 billion in revenue.
While pharmaceutical stocks are very volatile, Pfizer still has promising products in its pipeline. Paxlovid, Pfizer's COVID treatment pill, could generate significant sales if demand arises. Always be cautious trading and investing in pharma stocks.
12. Walmart (WMT)
Walmart has been consolidating for many months now. Yet, we like to hold our shares as we see the bullish potential for the retail giant. Walmart has robust financials. Its gross profit has consistently grown every year.
The huge eCommerce company's trailing twelve months of net income disappoints some investors. However, some traders buy some shares while the stock is on a downward trend.
Walmart is the second biggest online retail company in the USA in terms of market share. Its competitive advantage will always provide opportunities to traders and investors.
13. Merck & Co. (MRK)
Merck (MRK) is another blue-chip stock we like to watch in 2022 because of its excellent track record, dividend safety, stable balance sheet, business structure, and long-term potential.
We're impressed with Merck's historical revenue, operating income, free cash flow, and dividend growth rate. The company has a favorable pipeline and diversified portfolio.
Even though Merck is a healthcare stock that is always volatile, the company has established strong growth and maintains healthy financials. Both value and growth investors take opportunities in buying the stock during market corrections.
14. Mastercard (MA)
Mastercard has always been one of our best fintech stocks to buy and hold for long term. It has a strong moat and positive outlook. Mastercard's innovation will maintain its position in the digital payment realm.
The fintech company reported a $2.4 billion net income in Q42021 and diluted EPS of $2.41. Net revenue increased by 27%. Switched transactions were 31.4 billion in Q42021, and worldwide gross dollar volume is up by 23%.
Mastercard reiterated its performance objectives for 2022 to 2024. The company targets its net revenue to be in the high-teens, annual operating margin to be in the minimum of 50%, and EPS CAGR to be in the low twenties.
15. The Coca-Cola Company (KO)
Coca-Cola is a blue-chip defensive stock we added to our watchlist in 2022. While the chart is not encouraging to make a buy, Coca-Cola will always be a high-quality brand preferred by some investors.
KO stock may be overvalued right now. It's still worth trading when opportunities knock. Besides, the company's stock performance, profit margin, and dividend growth are good to consider holding the stock.
Other Stock Market Guides:
Disclosure: I have long position in the shares of AAPL, GOOG, NVDA, AMZN, V, MA, and WMT. I wrote this article myself and it expresses my own opinion. I have no business relationship with any company whose stock is mentioned in the article.
Disclaimer: This article is an opinion piece only and should not be construed as professional investment advice. Stocks and equities carry risks. Always perform due diligence or seek an expert's advice before investing.