UPDATE: Webull announced on July 22, 2021, that their clearing firm would no longer support accounts opened by residents of the Philippines. All existing accounts registered in the Philippines will be restricted on August 16, 2021.
What is Webull?
Webull is a leading online broker for global investors offering zero commissions. Their head office is located in Wall Street, New York, USA. Webull is recognized among the best brokerage firms today because of its advanced and intelligent investment platform.
Why I Use Webull App in Trading Stocks?
I've been waiting for ages for Webull to be available for Philippine investors and traders because of their sophisticated trading platform. Now that the platform is open for us Filipinos, here are the main reasons why I use it for building my investment portfolio:
Excellent trading app (fast and seamless trading tools for desktop, mobile, tablet)
Zero commission (pay no commission and no management fees)
No minimum deposits (small investors are welcome)
Comprehensive investments (stocks, index funds, options, ETFs, ADRs, cryptos, etc.)
Full extended trading hours (includes full pre-market and after hours)
Best Customer Support (they reply so fast and available 24/7)
How to Open Webull Account in the Philippines in 2021?
1. Sign up for an Account
Open your trading account at Webull's registration page if it is your first time signing up for an account. Webull offers two types of brokerage accounts – IRA and Individual Brokerage Account. If you are in the Philippines, select Individual Brokerage Account.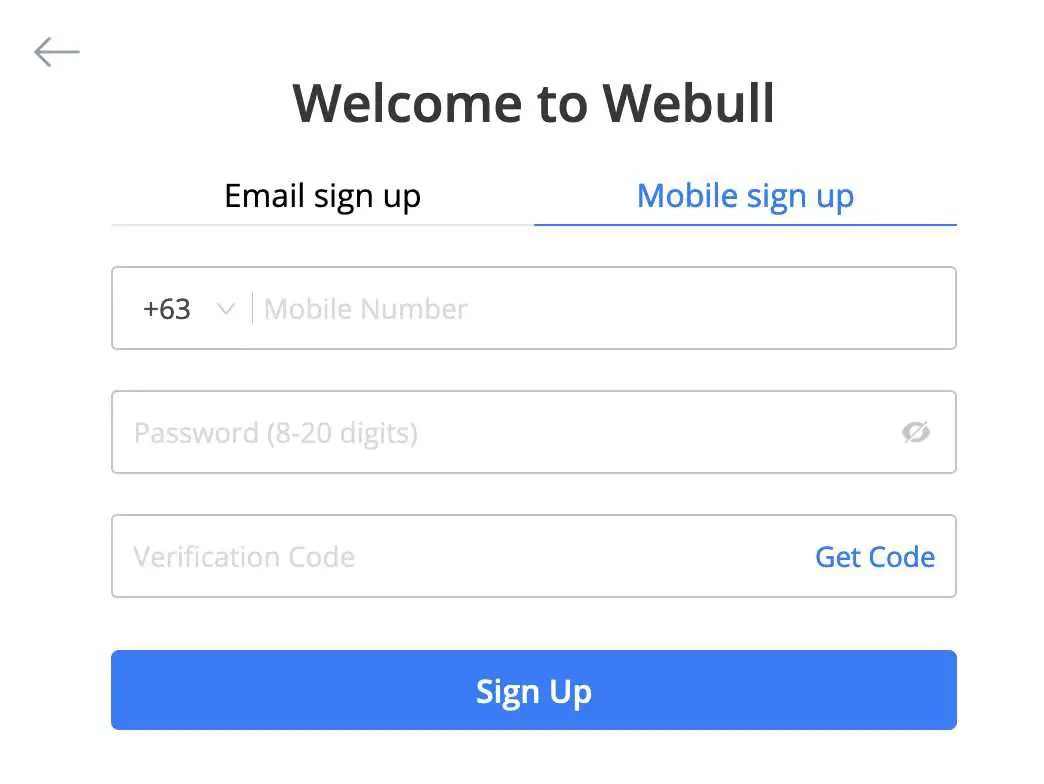 2. Type in Your Mobile Number
There are two ways to open a Webull account: via email and mobile sign-up. I recommend using the mobile sign-up if you're opening a Webull account in the Philippines because the email sign-up did not let me proceed for some strange reasons. Anyway, you can link your email after you successfully created an account.
3. Verify Your Account
The third step is to verify your application. Webull will send a code to your mobile or email. You should type in the code to confirm your account.
4. Select Your Country
Choose the country of your current residence. Select "Philippines." Otherwise, select the country where you live at present.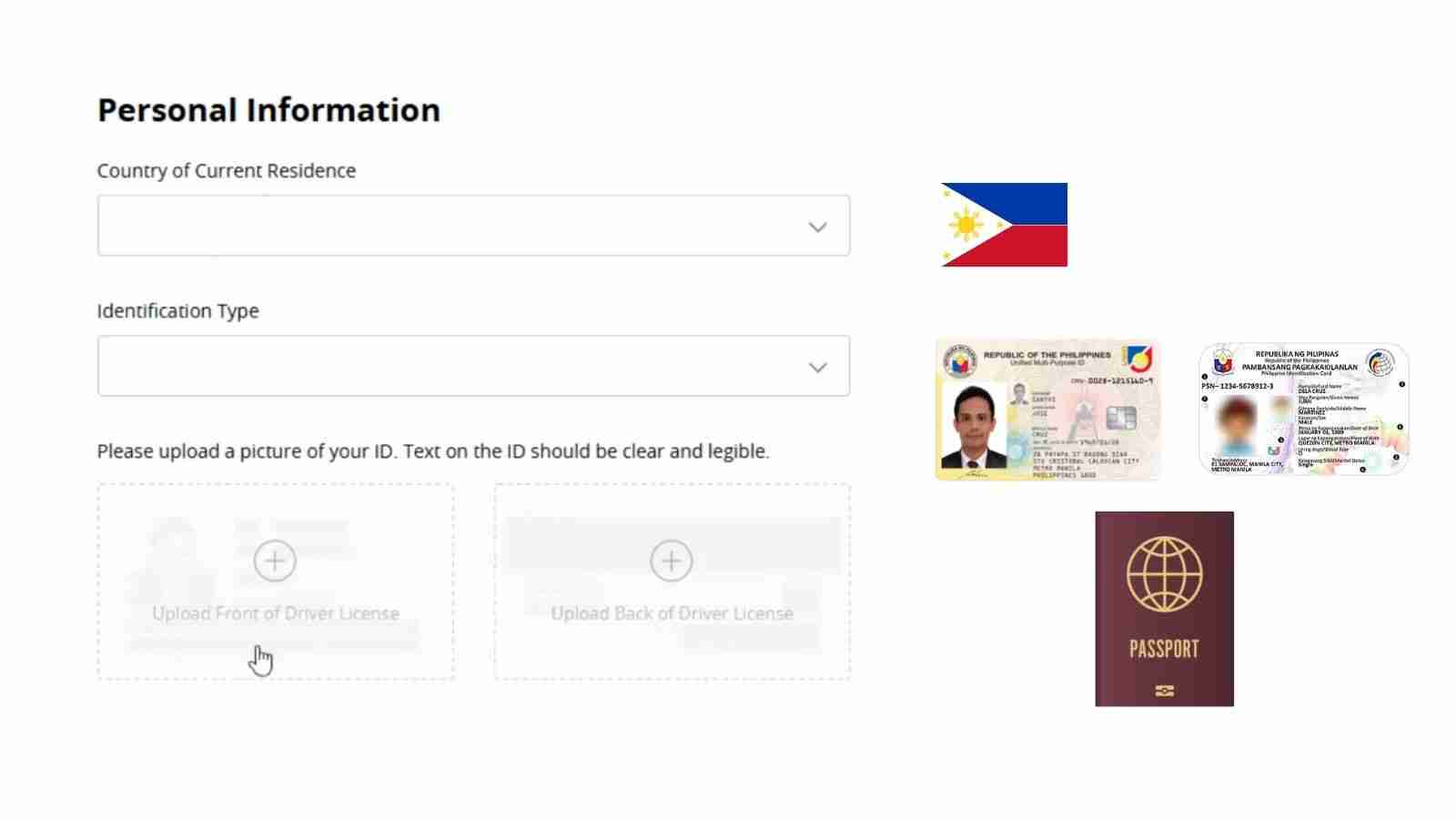 5. Upload Your Valid ID
Select which type of identification (ID) you want to upload to prove your identity. You can upload any government-acceptable IDs such as your valid passport, driver's license, national ID (PhilID), PRC license, and SSS or GSIS UMID Card.
6. Complete Your Personal Information
Basic Information
Complete your investment profile by providing your basic personal details. Webull will require information such as complete name, gender, marital status, number of dependents, ID number, social security number (SSS Number), citizenship, contact number, and residential address.
Employment Information
Indicate your employment status, nature of business, and employer name.
Investment Profile
Answer how much investment experience do you have, your overall investment objective, how long you plan to invest your money, and some questionnaire about your investing experience.
Don't worry, there are no wrong answers here because every investor has a different experience and objective. Be honest and select your answer to each question from the multiple choices.
7. Provide Your Tax ID Number
Since we can earn profit from our trades and investments, we need to provide our Tax ID Number (TIN). Confirm that you are not a US resident or US citizen. Your W-8BEN information will then automatically be submitted to Webull.
8. Choose Your Account Type
There are two choices here: Webull Margin Account and Webull Cash Account. Select Cash Account to start trading. Margin Account is for those experienced traders who understand the high risks of trading using leverage.
9. Sign Your eSignature
Read and understand the Agreements and Risk Disclosure for trading securities. After you thoroughly read the statements, sign your eSignature and click the "I AGREE" button. Verify your email address is correct and click the "SUBMIT" button.
10. Wait for Your Application Approval
According to Webull, new accounts will typically be approved within one to two days. In my experience, my account was approved after a few minutes. I recommend applying during weekdays or office hours for a speedy result.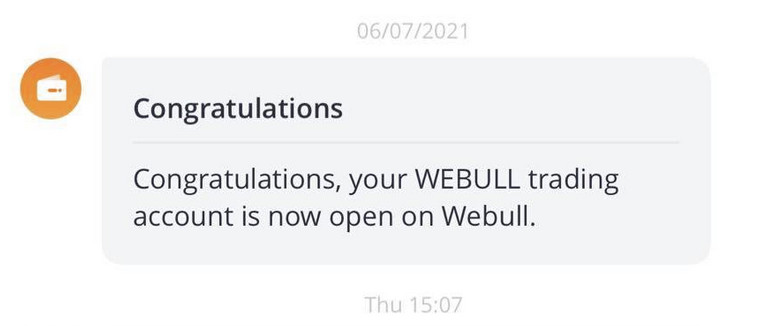 11. Deposit Funds to Your Account
To start investing using Webull, you need to fund an account. There is no minimum fund required, but we recommend depositing an initial fund of $1,000 to start buying stocks or testing the platform.
Since Philippine clients use International Wire Transfer, we will need a USD account in funding our Webull account. When you withdraw your funds or accumulated earnings from Webull, your funds will also go to your Philippine USD account.
12. Start Trading on Webull
Start trading and investing using your Webull account. You can also explore the incredible features available on Webull, such as paper trading, updated news, IPO offerings, hot ETFs, index funds, global market performance, and many more.
Webull announced on June 1, 2021 that they will offer fractional shares soon. That means, we can invest and buy proportionate shares instead of buying one share of stock, ETF, or any other asset offered on the platform.
Other Stock Market Guides:
Disclaimer: This article is for information purpose only and should not be considered as professional investment advice. Trading and investing in the stock market carry risks. Risk only the capital you're not afraid to lose.