You'll learn how to open BDO Securities account online in this post. We will share with you the complete procedures how to create an account using this trading platform.
BDO is one of the most-used banks in the Philippines. If you are among its account holders, you can take advantage of its numerous investment products, which you can access conveniently using a BDO Securities account.
What is a BDO Securities Account?
A BDO Securities Account is an online trading account offered for BDO Unibank clients. BDO Securities is the full-service brokerage firm of BDO Unibank, offering investment products including stocks, fixed income securities, and investment funds (UITF), both local and global.
BDO Securities vs. BDO Nomura
In case you missed it, BDO Nomura used to be the name of BDO Unibank trading platform. Nomura, a giant Japanese financial institution, partnered with BDO Unibank for the latter's brokerage house in the Philippines.
BDO acquired Nomura's stake and took full ownership of the brokerage firm. BDO Nomura then merged with BDO Securities. The latter became the surviving entity and today's full-service brokerage firm of BDO.
Hence, all traders with BDO Nomura account automatically migrated to BDO Securities. If you're a newbie and planning to enroll an account, you may use this guide we made here.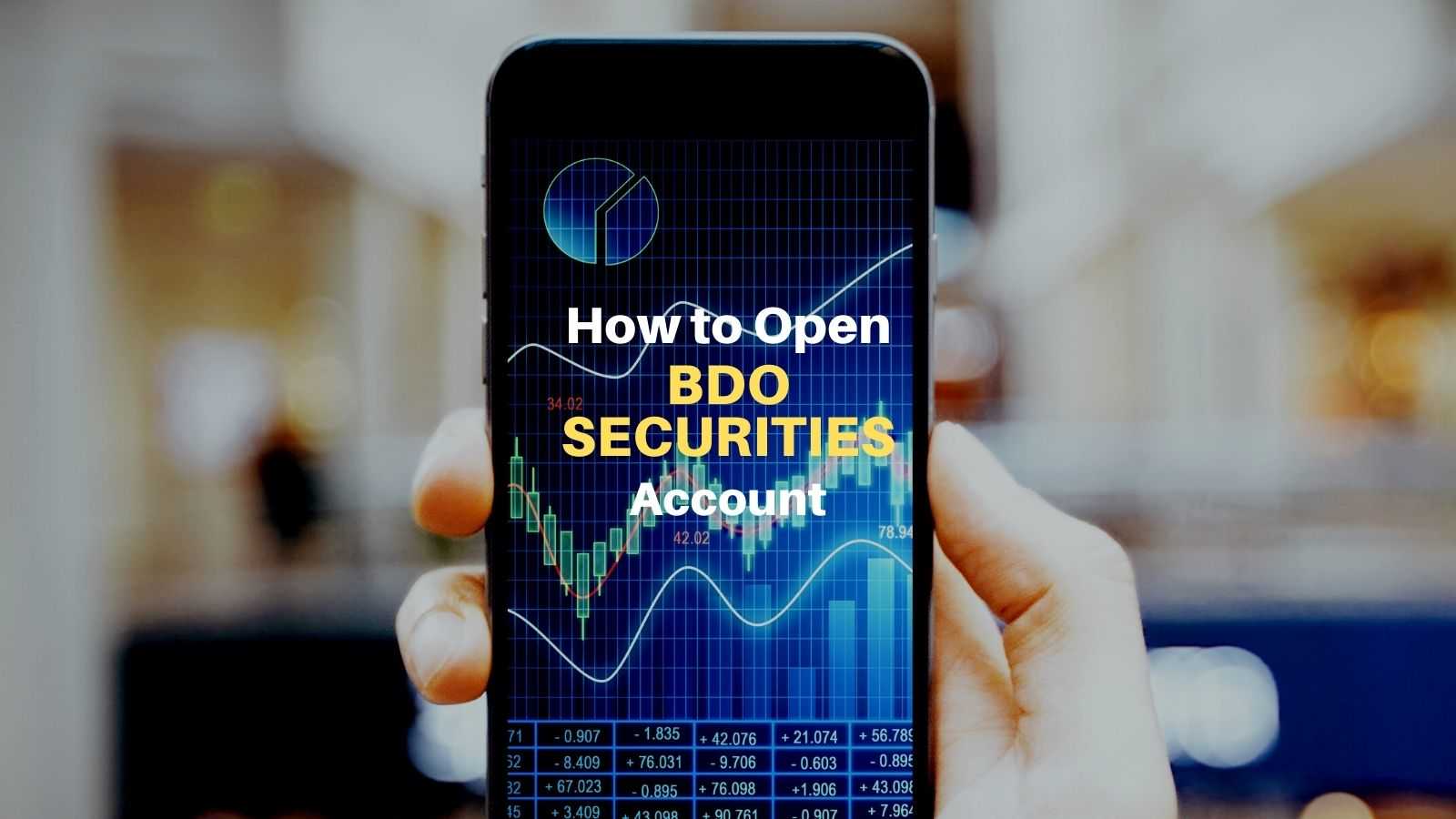 Advantages and Benefits of Using BDO Securities:
Easy to Open
It's easy to open an account, and you won't need an initial fund to enroll if you already have your BDO online banking account. Besides, it's easier to make deposits and withdrawals using your BDO settlement account.
Reliable Trading Interface
BDO has improved its trading platform navigation. You'll be able to view all the features on the dashboard, including education (for tutorials), charts, research, funding an account, USD enrollment, trade, cash withdrawal, forms, buying on IPO, viewing your portfolio, and investing in UITF.
Mobile App Access
One of the benefits of using BDO securities is a mobile app. You can download it on the App Store and Google Play for easy access and trades.
Free Market Research
As a BDO Sec client, you will be provided with free in-depth market research, economic updates, fundamental and technical analysis.
Multiple Assets Availability
BDO Sec trading platform does not only offer stocks or equities. You can also invest in fixed-income securities and those best-performing investment funds in the Philippines. It's always good to diversify our portfolio to minimize risk and achieve our financial goals.
Wealth Management
This feature is available for investors with a P5 million minimum investment. You will have your Prime Relationship Manager if you are looking for a more comprehensive financial advisory service tailored for your investment objectives.
How to Open BDO Securities Account Online?
Step 1: Have an active BDO Online Banking Account
Ensure that you have an existing BDO Online Banking account because you will need it to open your BDO Securities account.
Step 2: Sign up for a BDO Securities Account
Visit the official website of BDO Securities and click the "Create an Account" or "Sign Up" button.
Step 3: Log in using your BDO Online Banking Login Details
The window will prompt you to log in using your BDO online banking username and password. So, type in the username and password you use when logging in to your BDO account.
Then wait for an OTP (One-Time-Password) and type it in the OTP box, then click SUBMIT.
Step 4: Read and Agree to the Terms and Conditions
Make sure that you read and fully understand the Terms and Conditions page, and you go through the Instruction and Consent page. You have to tick the box to confirm you agree to everything.
Step 5: Select your Beneficiary Account
Nominate your beneficiary account. It should be your BDO banking account where you'll get funds from when funding your BDO Sec trading account.
It will also be your bank account where your earnings will be credited when you wish to withdraw your cash balance from your portfolio.
Step 6: Complete the Investor Profile, Investor Suitability Form, and Enrollment Validation
All traders and investors of equities, securities, and investment funds are required to complete their Investor Profile, Investor Suitability form, and enrollment validation before investing.
Step 7: Review and click SUBMIT
Double-check all the details and information on all the forms you have filled out. Ensure everything is accurate and true. Then click the Submit button to proceed at the last steps.
Step 8: Receive your BDO Securities Settlement Account Number and Customer Code
Once your application is approved, you will receive an email from BDO containing your Customer Code and BDO Securities Settlement Account Number. Make sure you keep a copy of these numbers because they are very important.
BDO Sec Customer Code is used when you make an inquiry or request concerning your trading account.
BDO Securities Settlement Account Number is your assigned account number for all your trading transactions.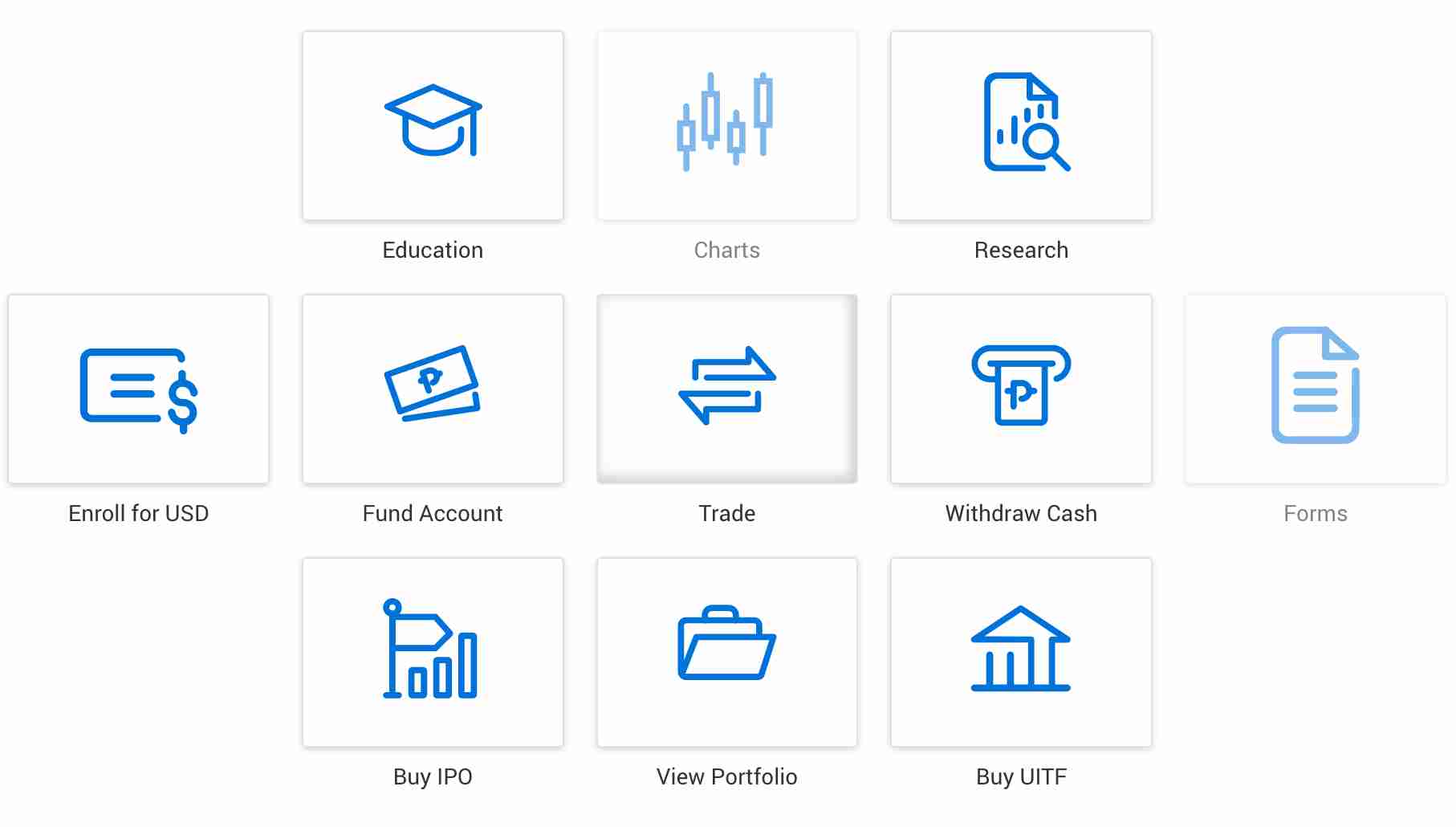 Step 9: Fund your BDO Securities Account
Before you can start trading in the stock market, you need to fund your BDO Sec account.
Log in to your account
On the dashboard, select "Fund Account"
Choose your currency
Provide your bank account number
Set the amount you want to deposit into your trading account
Click the DEPOSIT button
BDO Securities Alternative