How to make money investing CEB stocks and enjoy traveling than ever? This post I am sharing here also tells us why we included CEB among our Stock Picks.
Why should you Invest CEB Stocks?
CEB (Cebu Air Inc.) which also operates as Cebu Pacific Air, is the number one airline in the Philippines that offers the cheapest fare making it the market leader for domestic travel.
It is under the Gokongwei group of companies which has already established other successful companies.
CEB operates flights to 28 cities in 18 countries in North Asia, ASEAN, Australia and the Middle East but that doesn't stop there.
According to forecasts, CEB's core profit would double to around P6.5 Billion in 2015. It would be nice to have even just a little share of that profit.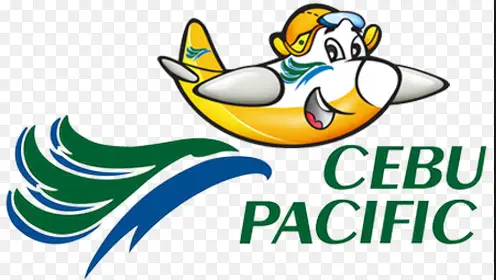 Back in November, I already started to buy CEB stocks while its price was fair even if it was not among the "Strong Buy" stocks on my list.
However, the stock market went bananas and stocks stumbled so much many times.
There was even a big issue with Cebu Pacific in the holidays, too if you remember, for flights delays and flight cancellations during Christmas rush, when the airline was fined over 52 million pesos.
Stocks took a plunge again that I thought of selling my shares but I know CEB is worth the wait.
Many Filipinos fly every day. They go on vacations after vacations and there are many people having wanderlust nowadays.
Election is fast approaching too, for sure supplies need to be flown nationwide.
CEB stocks are still cheap. From our valuation, Fair Value is around 150 so it's really good to buy and flip CEB stocks to make some money.
Yesterday, I already received some dividends from CEB. It's really feasible to make some money using CEB stocks taking the opportunity while it's undervalued right now.
Enjoy Traveling than Ever
If you're one of those people who use Cebu Pacific when they travel, would it be so nice to have some shares of the company you're always patronizing with?
You share some revenue when CEB makes revenue. Even if you only have few shares, you're still a co-owner of the company even if your holdings won't amount as much as an Airbus 330.
You may not keep your stocks forever but I think that is still something you can be proud of.
At least, you're using what you've learned from your Economics or Accounting. You can also teach your children about this strategy.
The lesson I also want to share here is do not rely on your regular job-income to save more money.
Make passive income by owning some shares of stocks of great companies – buy them when they're cheap and sell them when you made generous profit already.

These are my CEB stocks so far. Even though the situation of the stock market right now is not impressive, I know it will take more months before I can make more profit.
I still have time to buy more shares and sell these stocks when they reached my Target.