Flipping stocks to earn more money and build millions is no secret. In fact, you can flip other properties as well like just how the famous talk-show host, Ellen Degeneres does.
Ellen is into buying houses in LA, retouching and re-fixing them a little bit and then she sells them.
One of the big deal she had recently was earning 15 million selling the famous Brody-house to Sean Parker, he's the genius guy who helped Mark Zuckerberg transformed Facebook into a real company.
How to Flip Stocks to Earn Money
Aside from flipping mansions or real estates, you can flip stocks to profit and build your millions.
You can apply the same concept – buy and sell, in other term, TRADE.
Actually, there are lots of things you can buy and sell. Some people buy and sell cars, others gold, silvers and precious metals. Some people sell domains and websites.
Really there are lots of them but in this page, I'm talking about stocks – paper assets.
The great thing about stocks is you don't need to retouch or re-polish them or make them look brand new like you do when you buy and sell mansions or cars etc.
All you have to do is buy them while they are less than how much they are worth right now.
Then wait for them to reach their true intrinsic value or if you have your own Target Price.
Once they hit their Target, sell them.
How can you make money out of stocks?
You make money in 2 ways: the gains from your sale and when the company issue dividends.
The question is how can you do that?
How can you trade these stocks?
It is simple and easy but you need a lot of patience and faith. Follow these 5 rules.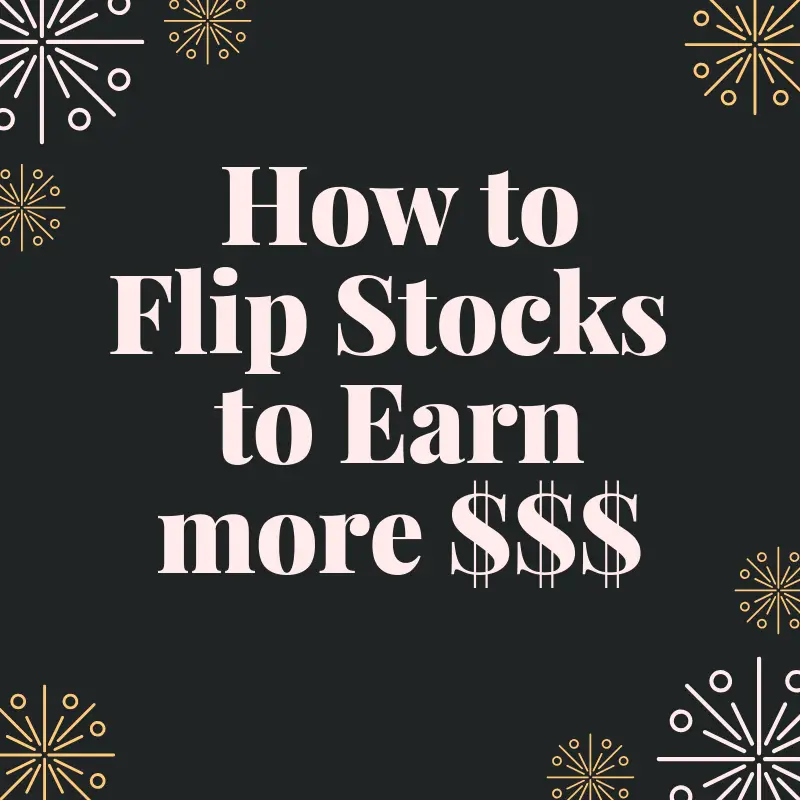 1. Buy undervalued stocks from premium companies. These stocks are currently cheap because their stock price are below their fair market value. In short, they are cheap right now and their price is worth more than what is being offered.
Remember, buy only from premium companies as much as possible. Premium means best, top, superior, first-class, and excellent companies.
2. Have a BBP (Buy-Below-Price) Margin. This will help you gain more profit. Having this price margin indicates you only buy these stocks below the BBP. In simple Math conclusion, you have more room for growth.
3. Have a Target Price. Like any investment, we have a target and plan. In flipping stocks, we must have a target price (TP). It usually is the Fair Value of the stock or any price closer to the FV if the company is in an excellent status.
4. Sell your shares of stocks once it reached your TP. Why sell it at the TP or Fair Value? Because realistically speaking, it is the real price that worth the stock right now. Don't be too greedy, you made profit anyway. You shouldn't wait any longer.
5. Use your profit to buy other undervalued stocks. Remember, you are building more money or more millions of money. If you stop now, you are not building anything. Let your money roll. Take the opportunity and time buying undervalued stocks and sell them and reap profit when they reached their TP.
If you do this strategy continuously, you are not only building your stock portfolio, you are also building your equity value. Your profits and gains will produce more profits and gains. Not only that, you are also gaining financial skills and experiences that you can teach your children or loved ones.
You can do the same strategy and concept like we do following the latest Undervalued Stocks here. Our recommended stocks are usually premium companies. The BBP and Target Price are also given. Cheers!
Always remember, investing and trading in the stock market have risks. Make sure you are only using around 20% or less of your money. Never ever invest all your money. Most of all, do not invest if you don't have regular source of income.
Important Reminder: This article is for information purposes only and should never be considered as professional advice. Every investor has a different risk profile and goal. All investments have risks. Always do your own research before investing in the stock market.