Alphabet is one of the world's largest tech companies in terms of revenue and one of the most valuable companies in the world today. It is the fourth publicly traded company in the US that reached the trillion market capitalization.
We always get messages from our readers about what's our target price for Microsoft, what's our target price for Google, and the like. So we decided to start our stock analysis series here in Dailypik.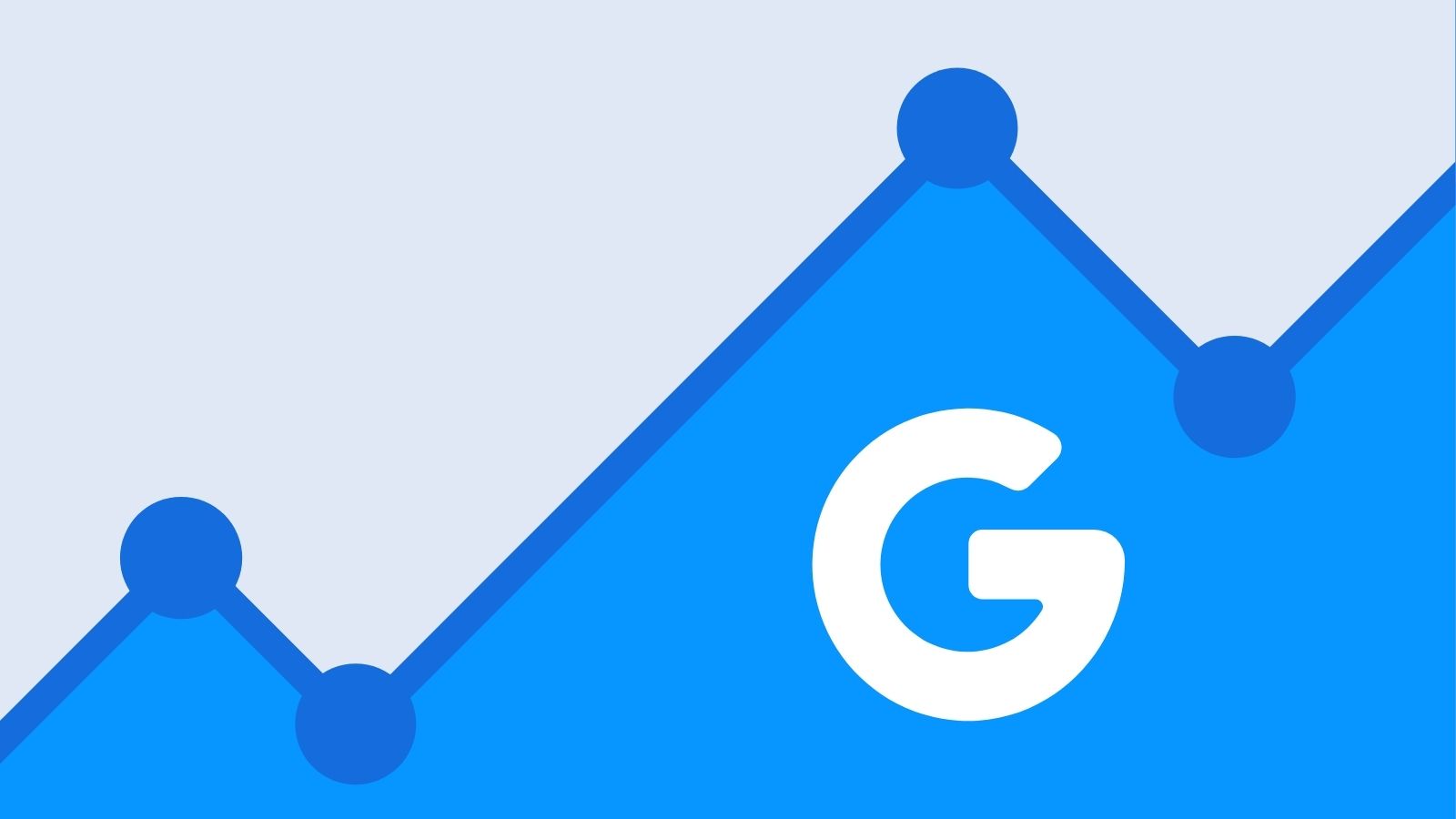 Note that we are sharing about GOOG stock, not GOOGL, the other listed share class of Alphabet. Technically, both share classes give us an equal privilege of the company's earnings. Likewise, if the company decided to reward dividends, then both GOOG and GOOGL shareholders will receive a similar amount.
Alphabet has 3 Share Classes:
Class A (GOOGL) – entitles voting rights
Class B – not traded publicly and held only by the founders, entitles ten times voting rights
Class C (GOOG) – doesn't entitle voting rights
Alphabet Company Background:
Alphabet is a holding company and the parent company of Google and its numerous business segments and brands like YouTube, Android, Waymo, Chrome, and many more. The company provides online advertising services across the globe. Alphabet was founded in 1998. It has over $1.6 trillion market capitalization as of June 2021.
List of Companies Owned by Alphabet: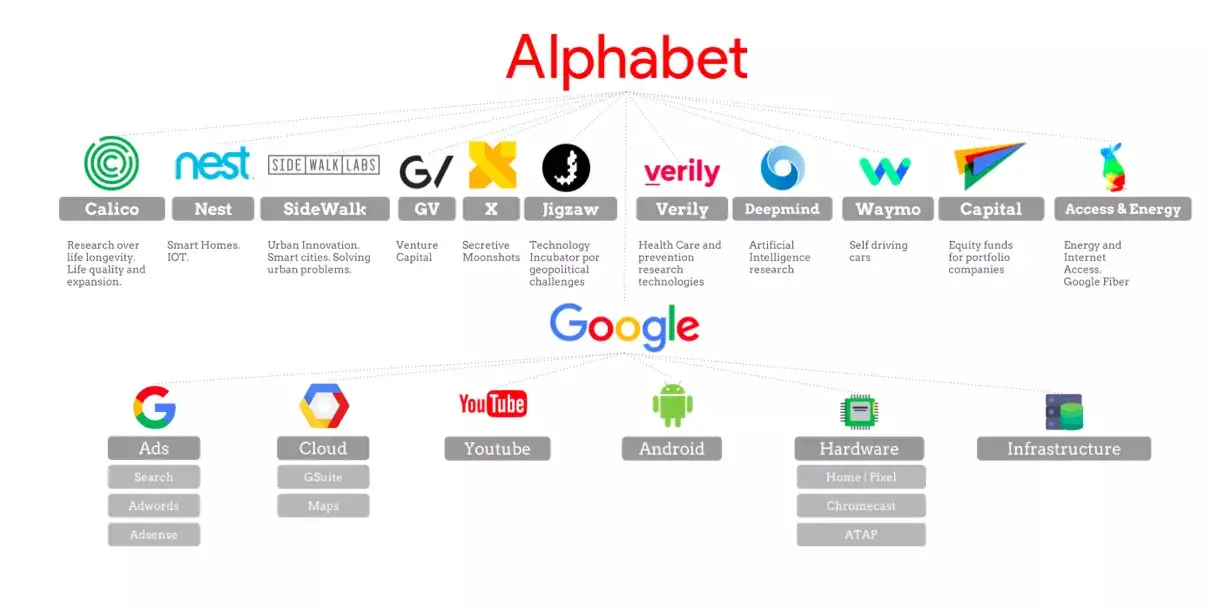 GOOG Stock Analysis
Fundamental Analysis:
Strengths
Financials:

Excellent

Profitability:

Very Good

Growth:

Very Good
Alphabet has a strong balance sheet. Its assets (both short term and long term) exceed its liabilities (both short term and long term). Debt to equity ratio has increased from 5.7% to 6% over the past 5 years. Thus, its current debt level is not significantly risky. The company is profitable; its earnings have grown by 21% per year over the past 5 years.
Weaknesses
Valuation: Undervalued
P/E Ratio:

Poor

PEG Ratio:

Poor
The estimated fair value for GOOG stock is $3,000. Its price as of this writing is in the range of $2,411, which is trading below its estimated fair value. Although its Price to Earnings Ratio and Price to Earnings Growth Ratio are poorly valued, we think that more investors are still confident about investing in this tech stock.
Technical Analysis:
Simple Moving Average vs Last Price
50-day SMA:

6.16%

100-day SMA:

13.38%

200-day SMA:

28.06%
Momentum
6 Months:

34.48%

9 Months:

46.65%

1 Year:

70.22%

YTD:

37.66%
Like many other stocks, Alphabet stock has plunged in the last week of February and first week of March. Many investors took that chance to buy more shares of stock.
GOOG stock current price is more than its 100-day simple moving average (2,271) and more than its 200-day SMA (1,883). The stock is currently on a bullish trend. If you have invested at the beginning of 2021, you could have earned approximately 37% gains.
Alphabet Belongs to the Following Stock Market Indexes:
Google Stock Target Price (GOOG)
Our target price for GOOG is 2,650. Buying below the price of 2,304 would give an investor a profit of more than 15%. We think it's a nice entry point. Taking the opportunity to buy during dips can also add more profitable positions.
Does Alphabet Pay Dividends?
Some popular tech companies pay dividends in the form of cash or stock. Unfortunately, Alphabet is not one of them. Even though the company is very financially stable, it focuses on expanding its business ventures or what they call "bets."
GOOG Stock Forecast
According to Simply Wall Street, Alphabet's earnings are forecast to grow around 13.08% per year. Over the past five years, GOOG's earnings have increased by 21% per year. We think that the company will continue to perform better in terms of earnings and revenue as the economy recovers from the Covid19.
Final Thoughts
Overall, we like Alphabet. We agree about the meaning of its name Alpha-bet, "Alpha is investment return above benchmark," just like what Google co-founder, Larry Page, have said.
We consider Alphabet stock to be a good investment both for short and long term. Indeed an alpha bet for our portfolio. We will continue locking in some profit whenever we reach our Google target price. Alphabet is among the Top 25 Best US Stocks to Invest in 2021.
Disclaimer & Disclosure: I'm a long term investor of GOOG. I wrote this article myself, and it expresses my own opinion. This content should never be considered as professional advice. Every investor has a different risk tolerance and goal. Always do your own research. All investments have risks. Risk only the money you're not afraid to lose.