If you are a millennial, now is the perfect time to invest in the stock market. I'm sharing here the reasons why. You should share this post, too with your millennial friends.
Millennials are unstoppable. We are so entitled. We have more access to everything than the generations before us. We are the YOLO generation. We are not afraid to decide and live independently. We do everything to make our dreams come true. We shoot for the stars because we know we can do anything while we're young. We can do everything we want including being self-made millionaires.
5 Reasons Why Millennials Should Invest in the Stock Market:
Young Demographics
Earning Potential
Easy Access
Future CEO
Travel
Young Demographics
The best advantage of the Philippines right now is its young work force. The Philippines has one of the youngest demographics in South East Asia with a median of 23 years.
This is a great competitive edge while other countries are aging so fast, the Philippines young work force can easily adapt to the world's evolving technology and contribute our innovative minds to boost economic growth.
Because young work force means more people who are physically fit to work efficiently for a longer time.
It also provides more labor revenue and investment streams.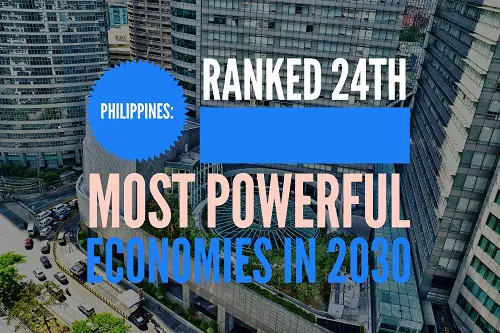 Earning Potential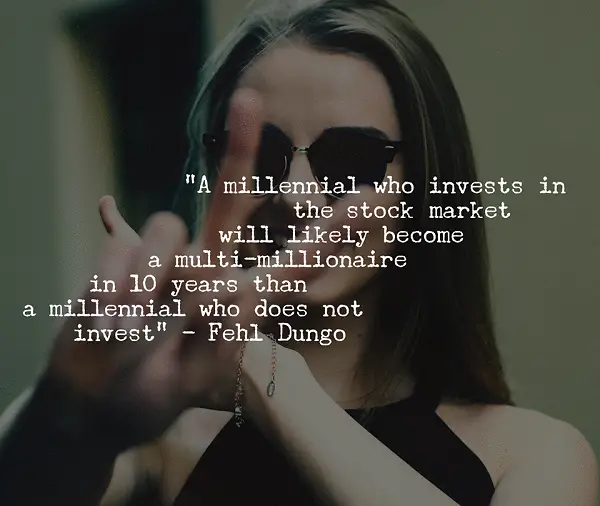 A millennial who invests in the stock market will likely become a multi-millionaire in 10 years than a millennial who does not invest.
Investment in the stock market has higher earning potential than investments on savings, bonds, and other money instruments because of the ability to generate dividends and capital appreciation in the long run if invested on established blue chip companies.
Easy Access
Millennials don't run the internet, they live the internet. We can now get almost anything online.
Done are the days when you need to phone a broker to buy stocks. Now we can buy some shares of the Ayala companies, the SM group, or any conglomerate we want.
In just a click, we can view our portfolio and compare it with our friends' portfolios.
According to the Philippine Stock Exchange, last year, 39% of the total stock trading accounts use online trading platforms instead of traditional channels.
I'm sure the number will increase in 2020 and the years to come.
Future CEO
You will not only earn money investing in the stock market, you will also earn knowledge and skills.
Your financial literacy will improve as time goes by.
You will learn how to manage risks, how to diversify your assets and how to spend your time to keep your finances abundantly flowing increasing your net worth.
Having shares of stocks means being a co-owner of companies.
Eventually, you will learn how to start your own business.
Millennials are known for brilliant startups…making successful CEOs.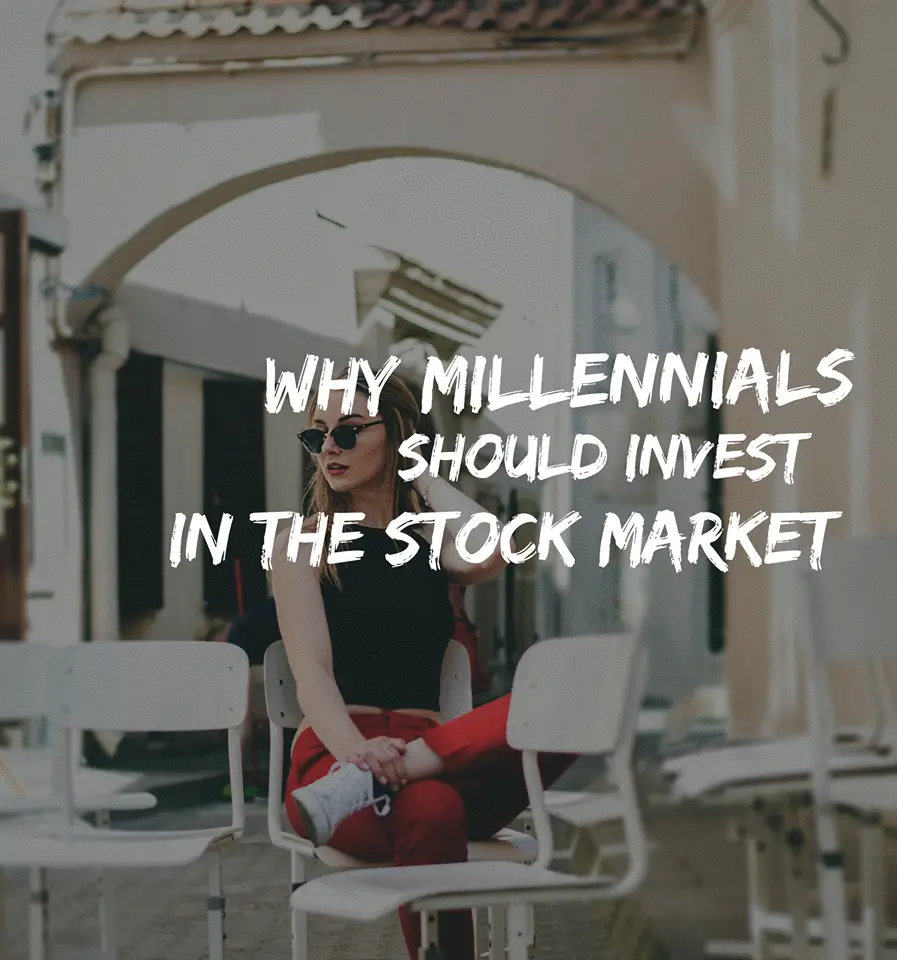 Travel
Of course, TRAVEL.
Recent studies show that millennials travel more than any other generation.
The United Nations estimates that 20 percent of all international travelers are millennials, comprising approximately 200 million people.
What does travel have to do with investing in the stock market?
Because we have to let our money do its job – to make more money while we satisfy our pleasure to travel 🙂
Share your views by commenting below. SUBSCRIBE it's free! Connect with us on Facebook!